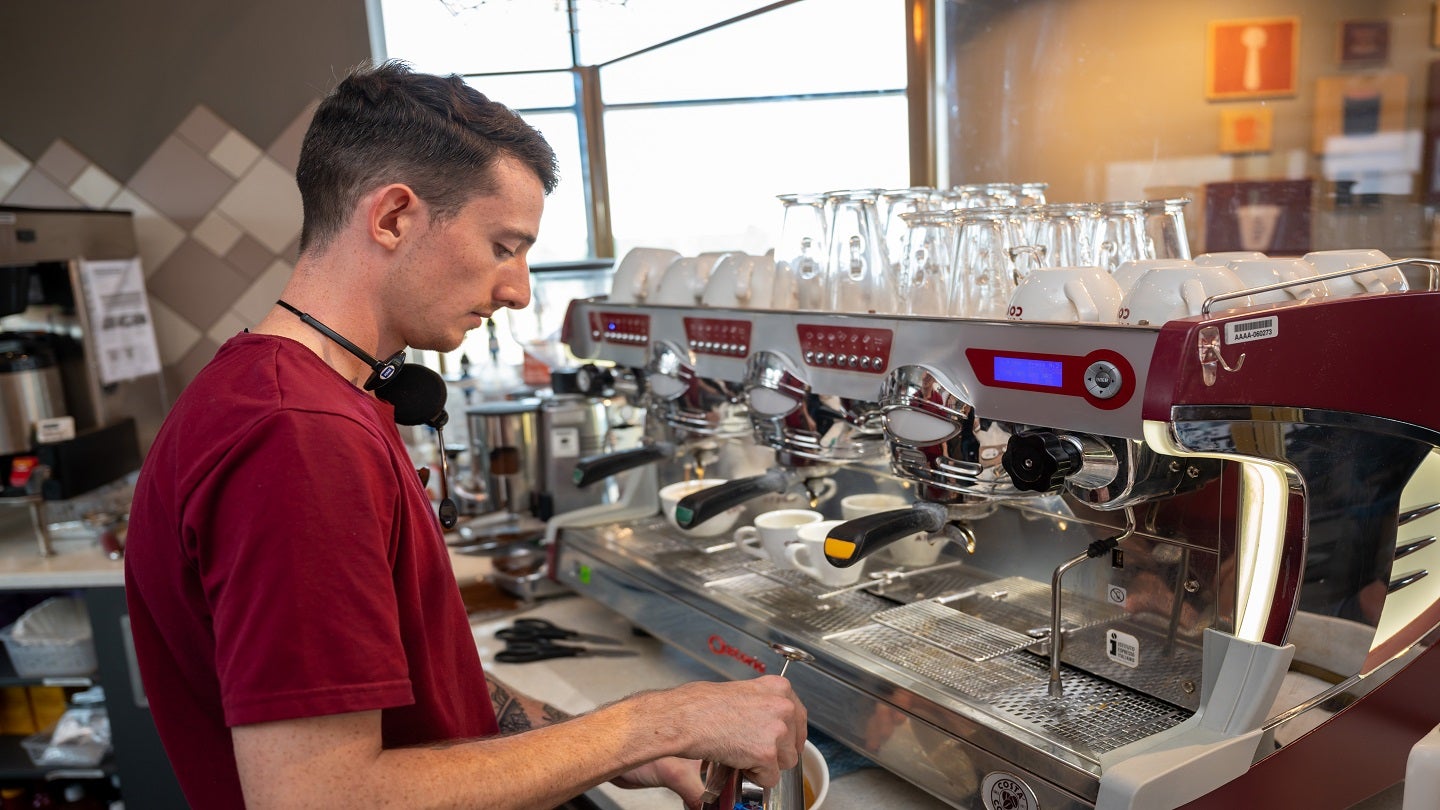 Coffee and sandwich chain Costa Coffee has announced an on-average pay hike of 6.7% for more than 16,000 team members employed across the 1,520 company-owned stores in the UK.  
Beginning 1 April, base pay rates across Costa Coffee's Baristas will be increased from £10 per hour to at least £10.70 per hour.
Barista Maestros will receive a pay rise from £10.53 to at least £11.23 per hour, depending on location and role.
Costa Coffee UK&I interim managing director Nick Orrin said: "Our expert Baristas are at the heart of our business and the communities we serve, and we are proud to be rewarding their amazing work.
"This increase reflects everything they continue to do for our customers to make their day that little bit better."
Once implemented, all Costa Coffee team members will receive at least £10.70 per hour regardless of age.
Baristas and Barista Maestros can receive an extra uplift of 20p and 50p per hour upon completion of the company's comprehensive introductory training programme, which means that up to three-quarters of team members will be paid at least £10.90 per hour from April.
It is the third time that the company will increase pay rates in the last 12 months.
Additionally, the sandwich and coffee chain has enhanced its wider offer for its team members as part of a total annual investment of more than £12m.
Team members will continue to get access to discounts on household purchases, bills and entertainment, to name a few.
Orrin added: "We continue to live in uncertain times, but we are passionate about putting our teams and communities first. By always investing in our stores and our teams, we can give everyone a little boost each time they step inside their local Costa Coffee."