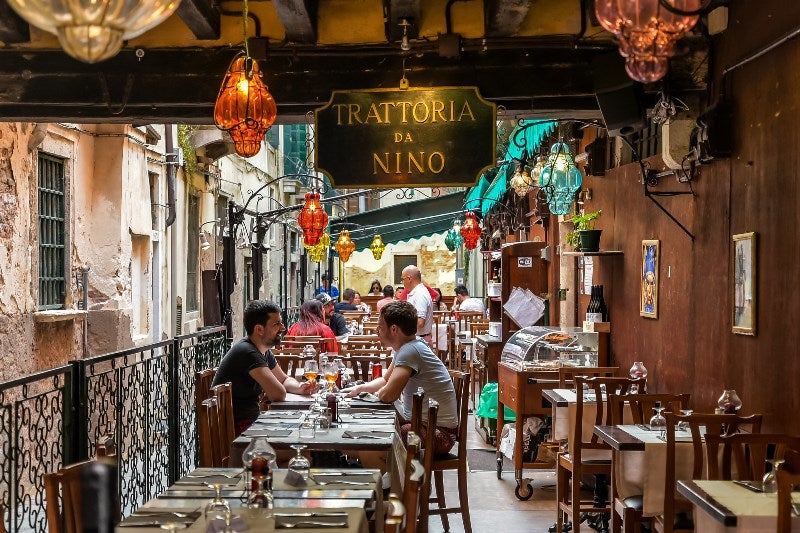 ---
Visit our Covid-19 microsite for the latest coronavirus news, analysis and updates
---
Follow the latest updates of the outbreak on our timeline.
---
Italy has decided to close all restaurants and bars in the country as it further tightens lockdown to contain the spread of the coronavirus Covid-19.
In a televised address, Italian Prime Minister Giuseppe Conte announced a series of drastic measures that bans almost all non-essential services in the country.
The total shutdown involves the closure of all shops selling non-essential items, including restaurants, bars, cafes and parlours. However, supermarkets, food stores and chemists will continue to operate.
The revised orders also include the closure of office canteens, which can operate if they can ensure a distance of at least 1m between all customers.
Additionally, all public gatherings and sports events are suspended, while the school shutdown was further extended.
The closures were imposed for at least two weeks until 25 March.
Prime Minister Conte said: "We will only be able to see the effects of this great effort in a couple of weeks."
Following the announcement, American coffeehouse chain Starbucks said that it will close all its locations in Italy until 3 April.
The fast food chain Burger King suspended its operations in Italy until the situation improves.
Italy is one of the worst affected countries by the coronavirus outbreak that has already spread to 110 countries.
On 12 March, Italy reported 12,462 confirmed cases, with the death toll rising to 827.
Globally, the number of fatalities increased to 4,614, with the number of confirmed cases reaching 126,300.
Italy also allocated $28.3bn to mitigate the impact of the lockdown on its economy. The funds will be used to support the affected families and businesses.