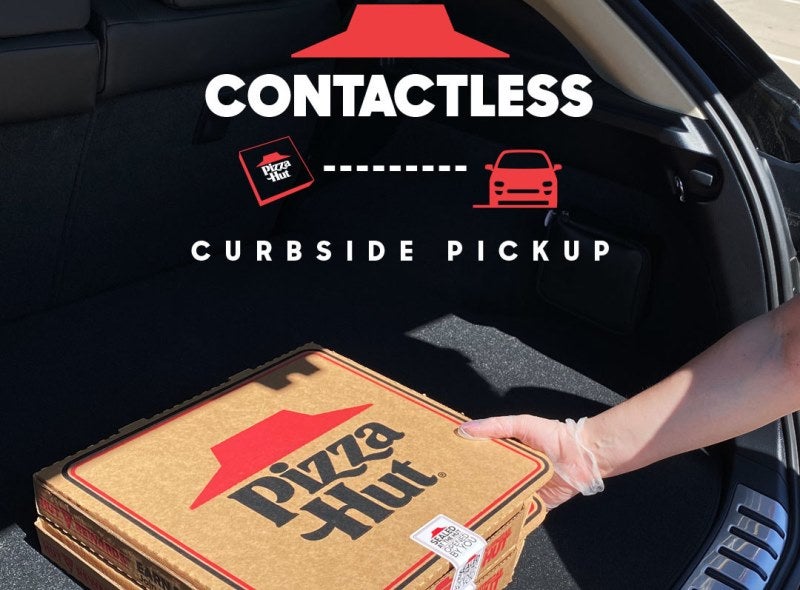 American restaurant chain Pizza Hut has introduced a contactless curbside pickup option at participating restaurants in the country amid the coronavirus (Covid-19) outbreak.
There is an increasing demand for contactless options with more than 60% of online orders delivered using it.
Pizza Hut is offering three contactless options – curbside pickup, delivery or carryout.
When ordering online via the website or mobile app, customers need to select a checkbox during checkout to use the contactless pickup services.
Customers who select curbside pickup do not need to leave the safety and comfort of their cars. They can call the store or look for a curbside attendant once they arrive at the restaurant.
When ordering, customers need to provide their vehicle details and pre-pay using a debit or a credit card.
A team member wearing gloves will bring out the pizza and place it in the customer's car. Just as with all orders, Pizza Hut's process requires that once the pizza leaves its 400°C oven, it slides hands-free into the box without anyone touching the pizza until customers open the box at home.
Pizza Hut is also offering expanded safety measures to protect its staff, customers and the community.
The restaurant will apply new tamper-proof safety seals to medium and large pizza boxes, Dinner Box, Big Dinner Box and Big Dipper orders, starting next week.
Pizza Hut also extended the expiry date of Hut Rewards Points to October.
Expiry points between 15 March and 12 April have been returned to the member accounts.
For the health and safety of staff, Pizza Hut has made over ten million non-surgical grade masks available. The company is also using thermometers to check temperatures, counter shields, single-use disposable gloves and social distancing reminders.
Pizza Hut chief customer and operations officer Nicolas Burquier said: "The health and safety of our team members, customers and the communities we serve remain our top priority.
"We understand people trust us to provide safe, fast and reliable food to feed them and their families. We take that responsibility very seriously and these new measures are a reaffirmation of that mentality."