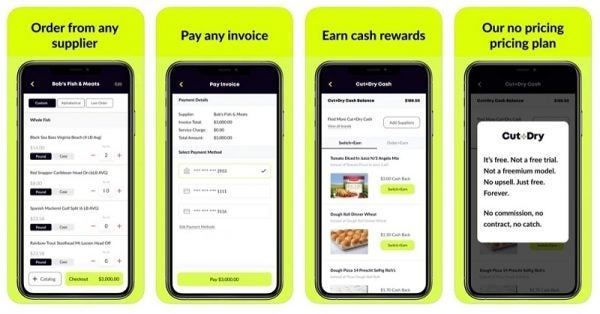 Cut+Dry has launched its unified ordering and payments platform, which allows restaurants to order any product from any supplier.
Cut+Dry's Order feature digitises the ordering process, which was previously managed by spreadsheets, clipboards, phone, text or fax.
Additionally, the application offers a permanent digital ordering record and allows teams to efficiently submit orders, check-in deliveries and chat with supplier sales representatives.
The new application is said to reduce supplier ordering time by 50% and save thousands each year in labour hours.
It also allows restaurants to pay any business through bank transfer or credit card and earn cash rewards from manufacturers directly.
Cut+Dry has also partnered with the International Foodservice Manufacturers Association (IFMA) to provide the latter's members with direct access to independent restaurant chefs and buyers.
IFMA president and CEO Larry Oberkfell said: "Technology is dramatically changing our industry in ways that we could have never imagined.
"Cut+Dry is a perfect example of a solution that completely changes our paradigm on how foodservice operators and suppliers work together.
"Suppliers can now interact directly with restaurants and other operators seamlessly, which is what led us to introduce Cut+Dry to our membership."
Cut+Dry's Pay feature allows restaurants to pay any invoice via automated clearing house (ACH) or credit card, even where cards are not accepted.
The free restaurant technology solution deposits money back into the pockets of independent restaurant owners with Cut+Dry Cash.
The Cut+Dry app, which was founded in 2019, was created by the executive team that founded CAKE and BuzzTable, acquired by Sysco (SYY). It is available to any independent restaurant across the US.