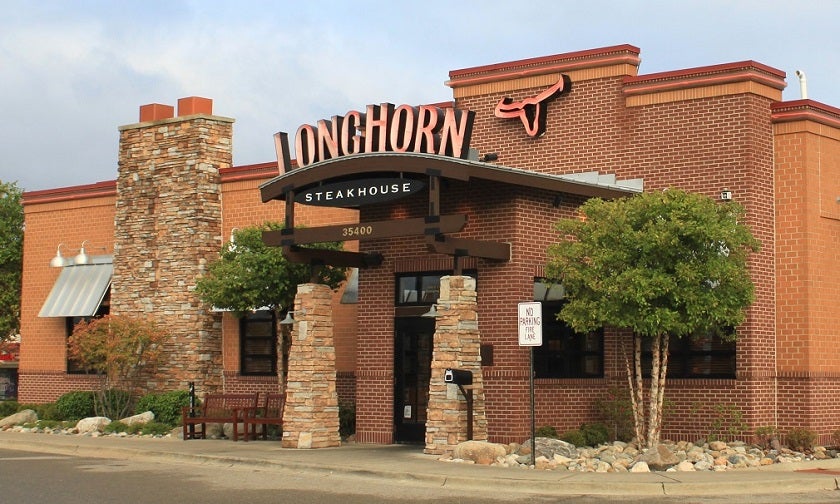 US multi-brand operator Darden Restaurants has reported a 5.3% increase in total sales to $8.51bn for the full year fiscal 2019.
The growth is due to the addition of 39 net new restaurants and a blended same-restaurant sales increase of 2.5%.
The reported found diluted net earnings per share from continuing operations increased 19.6% to $5.73 while adjusted net earnings per share from continuing operations was up by 21.0% to $5.82.
Darden portfolio includes several brands such as Olive Garden, Longhorn Steakhouse, Cheddar's Scratch Kitchen, Yard House, The Capital Grille, Seasons 52, Bahama Breeze and Eddie V's.
Same-restaurant sales for Olive Garden were 3.9% for fiscal 2019 and 3.3% for LongHorn Steakhouse.
In the fourth quarter ending 26 May 2019, the company reported 4.5% increase in total sales of $2.23bn.
Darden Restaurants CEO Gene Lee said: "I'm pleased with the results we achieved during the fourth quarter, which wrapped up another strong year of sales and profit growth for Darden.
"Our results for the full year further strengthened our competitive position as we continued to grow market share and delivered competitively superior returns."
Total operating costs and expenses of the company for the quarter was $1.99bn, compared to $1.90bn for the same period last year.
The company also reported operating income of $229.8m for the quarter, compared to $230m for the same period in the previous year.
Darden Restaurants CFO Rick Cardenas said: "We returned $578m to shareholders in the form of dividends and share repurchases this year.
"The strength and durability of our cash flows is evident in the fact that, over the past four years, we've generated $4bn in operating cash flow and returned more than $2bn to investors."
Darden currently operates more than 1,700 restaurants and has 185,000 employees serving 390 million customers annually.