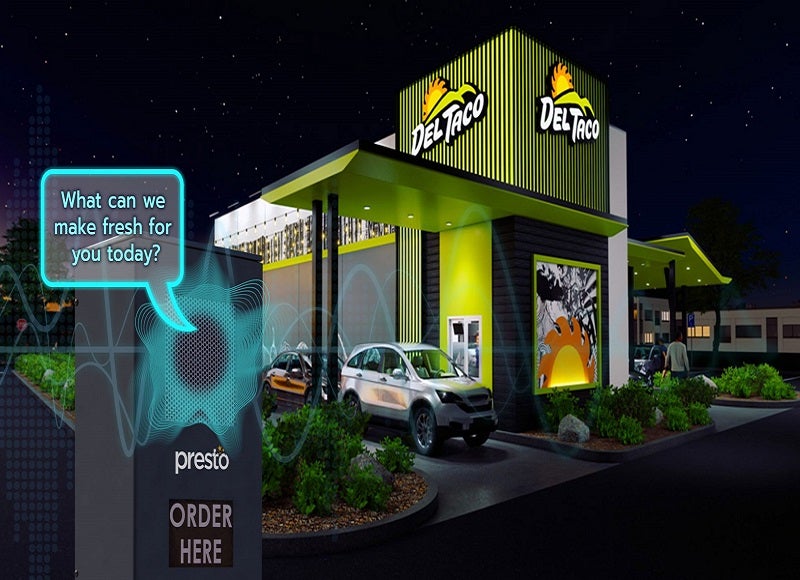 American fast-food restaurant chain Del Taco Restaurants has further expanded its partnership with Presto Automation for drive-through automation technology.
Under the partnership, Presto will continue to provide its artificial intelligence (AI) powered solution, known as Presto Voice, which is currently used at selected Del Taco locations.
The restaurant company aims to incorporate automated voice ordering at several more drive-through restaurants in the US.
Del Taco currently operates approximately 600 locations across the country.
Del Taco Operations Innovation vice-president Kevin Pope said: "With Del Taco's desire to build a drive-thru that improves operational efficiency while delivering an elevated guest experience, the Presto AI-based voice assistant solution is a natural choice.
"The Presto platform and team have exceeded our expectations and we are excited as we prepare to deploy the solution at additional restaurants across the nation."
Presto claims that its new AI-based technology has helped restaurants improve their operations, enhance labour productivity, and boost guest and staff experiences while increasing revenue.
Presto chief revenue officer Dan Mosher said: "We are excited to be partnering with Del Taco as their drive-thru AI voice automation partner.
"Del Taco's vision of the future of the drive-thru is inspiring and Presto is the best-positioned automation technology provider to support it."
Last June, Del Taco announced the expansion of its presence in the south-east of the US following the signing of a new multi-unit deal.
The deal was signed with franchisees Brandon Jones and Tyrone Smith.
Under the agreement, the franchisees will open five new Del Taco Restaurants in the states of Alabama and Mississippi.