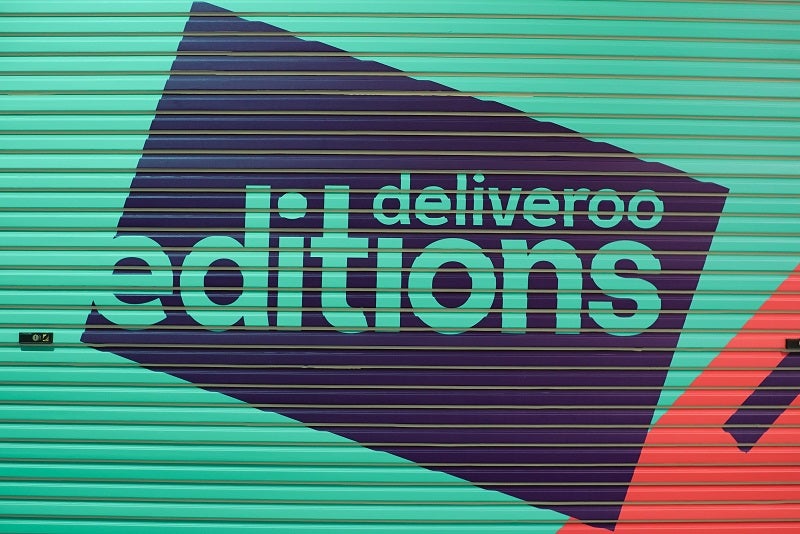 UK online food delivery company Deliveroo has launched a new Restaurant Rescue Team to save struggling high street restaurants in the UK.
Formed within Deliveroo's HQ, the Restaurant Rescue Team will use its local knowledge and market insights to identify restaurants that have closed or are at risk of closing and are able to continue trading with support from the Deliveroo Editions kitchens. The initiative will start in London and expand to other areas of the UK, and provide restaurants with guidance on branding, pricing strategies, and menu development.
Deliveroo said that, for a limited period, the restaurants who enter Editions kitchens via the Rescue Team will also receive support not available to other restaurants on the platform. The rescued restaurants will profit from preferential commission rates, with Deliveroo covering the costs of rent, equipment, utilities, maintenance, food safety setup, and audits. The company said this move will help boost the benefit of moving into a delivery-only kitchen.
Waleema founder Fadi Chafi said: "Editions minimised risk and provided a smoother entry into the market. Editions saved Waleema at a vital time. This is a great lifeline to any restaurant and an opportunity we would encourage people to take up."
Good Earth director Andrew Kwok said: "Joining Deliveroo Editions was an easy decision for us as it meant there was little upfront cost without the risk of a high capital expenditure typically required to set up a new business. The closure of our West Hampstead site was not easy but at least now we can be assured of continued employment for a few of our staff."
UK restaurant industry struggles to stay afloat
Deliveroo's Restaurant Rescue Team comes amid uncertainty surrounding the UK restaurant industry. Recent economic challenges, such as rising business rates, increased food, and labour costs have resulted in the rising closures of UK restaurants.
According to the Market Growth Monitor quarterly review from CGA and AlixPartners earlier this year, the number of restaurants in Britain has fallen by 2.8% in the last 12 months. High streets in the south of England were hit particularly hard by the closures, with 15 restaurants closing each week.
Pub and restaurant groups in the UK have seen trading fall flat in May 2019, with collective like-for-like sales growth at zero compared with the same month last year.
Last year, the number of British foodservice establishments, including restaurants, pubs, bars and clubs, had fallen by 3.2% year-on-year to September 2018, with restaurant industry closures contributing 2%.