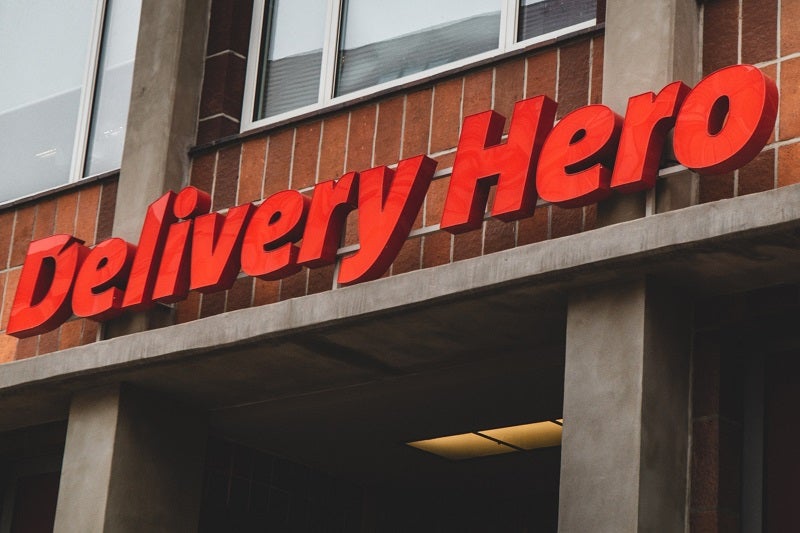 Delivery Hero has generated revenues of $7.5bn (€6.6bn) in 2021, an 89% jump from the prior year, while its Q4 2021 revenues grew 66% to $2.1bn (€1.9bn).
The food delivery company's annual gross merchandise value (GMV) stood at $40.2bn (€35.4bn), surpassing its own guidance.
In Q4 2021, GMV climbed 39% year-on-year to $11bn (€9.6bn). In this quarter, the company 'achieved a record-high contribution margin of own-delivery', which accounted for 51% of its orders.
The company's adjusted EBITDA/GMV margin for the financial year 2021 was -2.2%, which aligns with the set guidance of around -2%.
Delivery Hero has also released its financial outlook for 2022, with GMV projected at €44bn to €45bn.
It expects total revenue to reach between €9.5bn and €10.5bn this year, with an adjusted EBITDA/GMV margin of around -1.0% to -1.2%.
Delivery Hero CFO Emmanuel Thomassin said: "We are proud to deliver on our promises for 2021 in terms of GMV, revenue and EBITDA. With steady growth rates and an increasing contribution margin of own-delivery, it is clear that our business model works.
"Our deliberate focus on scale and driving efficiency pays off, and we expect our platform business to generate a positive adjusted EBITDA this year."
Last month, Delivery Hero sold a $150m stake in Latin-American delivery firm Rappi.