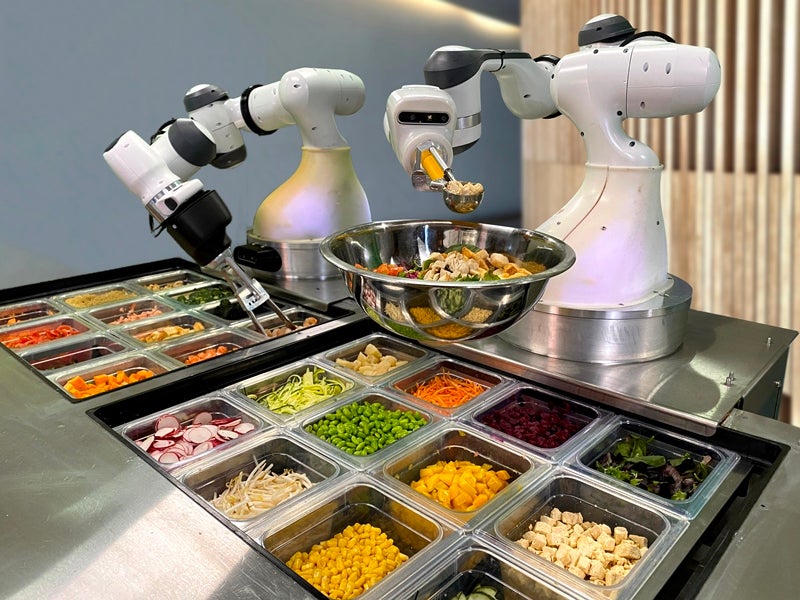 Artificial intelligence (AI) company Dexai Robotics has announced an oversubscribed $5.5m seed round.
Hyperplane Venture Capital led the round, joined by Rho Capital, Harlem Capital, Contour Venture Partners and NextView Ventures.
In addition, Hyperplane managing partner Vivjan Myrto will join Dexai's board of directors.
With the proceeds, the company plans to accelerate its growth in the foodservice industry. The funding will also be used to expand engineering, sales and product teams.
Dexai Robotics' portfolio includes a smart sous-chef called Alfred that supports restaurant kitchen staff in meal preparation.
The device can also be integrated with existing systems, including point-of-sale (POS) devices.
Dexai CEO and co-founder David MS Johnson said: "Alfred can be dropped into existing kitchens because its artificial intelligence software recognises its surroundings and adapts to the task at hand.
"Because Alfred uses standard utensils, it can make ice cream sundaes for one customer, quinoa bowls for another and poke for a third.
"We are teaching robots how to 'see' and identify different objects and foodstuff and prepare the delicious recipes that people already know and enjoy."
Dexai Robotics was formed to address the labour gap in the restaurant industry and introduce smart solutions that will accelerate order processing.
Myrto said: "The Dexai team identified a huge need in the food industry, resulting from shifting eating habits where people eat much more away from the home, and the rise of delivery, evidenced by the rapid growth of ghost kitchens and food ordering platforms.
"As a firm committed to investing in machine intelligence applications, we are excited to have Dexai bring intelligent robots to an everyday activity that we all enjoy – food."