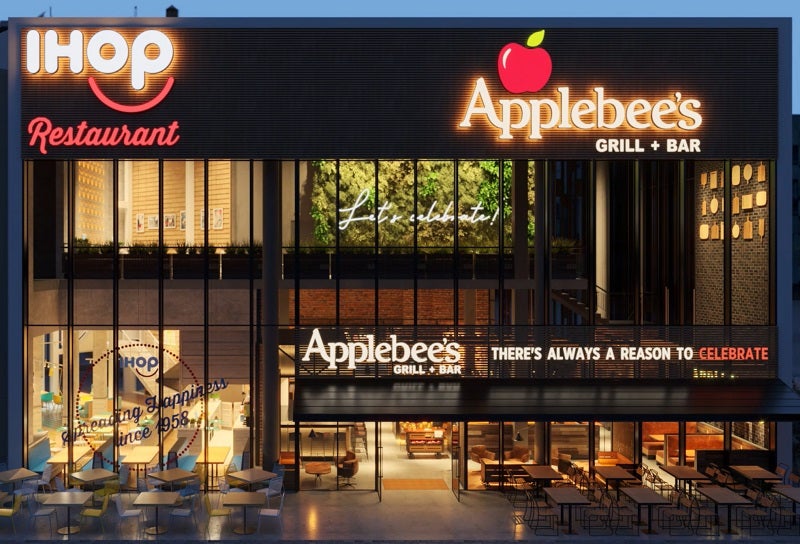 The Dine Brands Global affiliate of Dine Brands International has launched a dual-brand Applebee's and IHOP location in the United Arab Emirates (UAE).
Through a partnership with franchisees Eagles Landing International Restaurants and Kout Food Group, Dine Brands aims to open a minimum of four additional locations in the Middle East.
Eagles Landing opened the first dual-brand location at the Dubai Festival City Mall and has plans to launch another location in the Al Barsha residential community in west Dubai later in the year.
Eagles Landing president and CEO Mohamed Makawi said: "We saw this as a phenomenal opportunity to bring two of the world's favourite restaurant brands together as one dual-brand location.
"Both Applebee's and IHOP will offer guests a delicious, everyday dining experience with a warm atmosphere and friendly service."
Meanwhile, Kout Food Group, the current Applebee's franchisee in Kuwait, has entered an agreement to integrate IHOP into existing Applebee's restaurants.
The company also has an option for the development of standalone IHOP units in the country.
The first two IHOP locations are expected to open before the summer, and the agreement will see five IHOP restaurants opened in Kuwait by the end of 2027.
Designed to offer unique dining experiences under a single roof, the dual-brand restaurants will offer a range of menu items to consumers.
Dine Brands Global international and corporate development president Scott Gladstone said: "We've seen success leveraging a shared kitchen for both brands through our first international dual-brand location in Canada, as well as our ghost kitchen operations in this market.
"We believe dual-brand operations will capitalise on each brand's unique strength and dayparts, resulting in strong margins and return on investment."