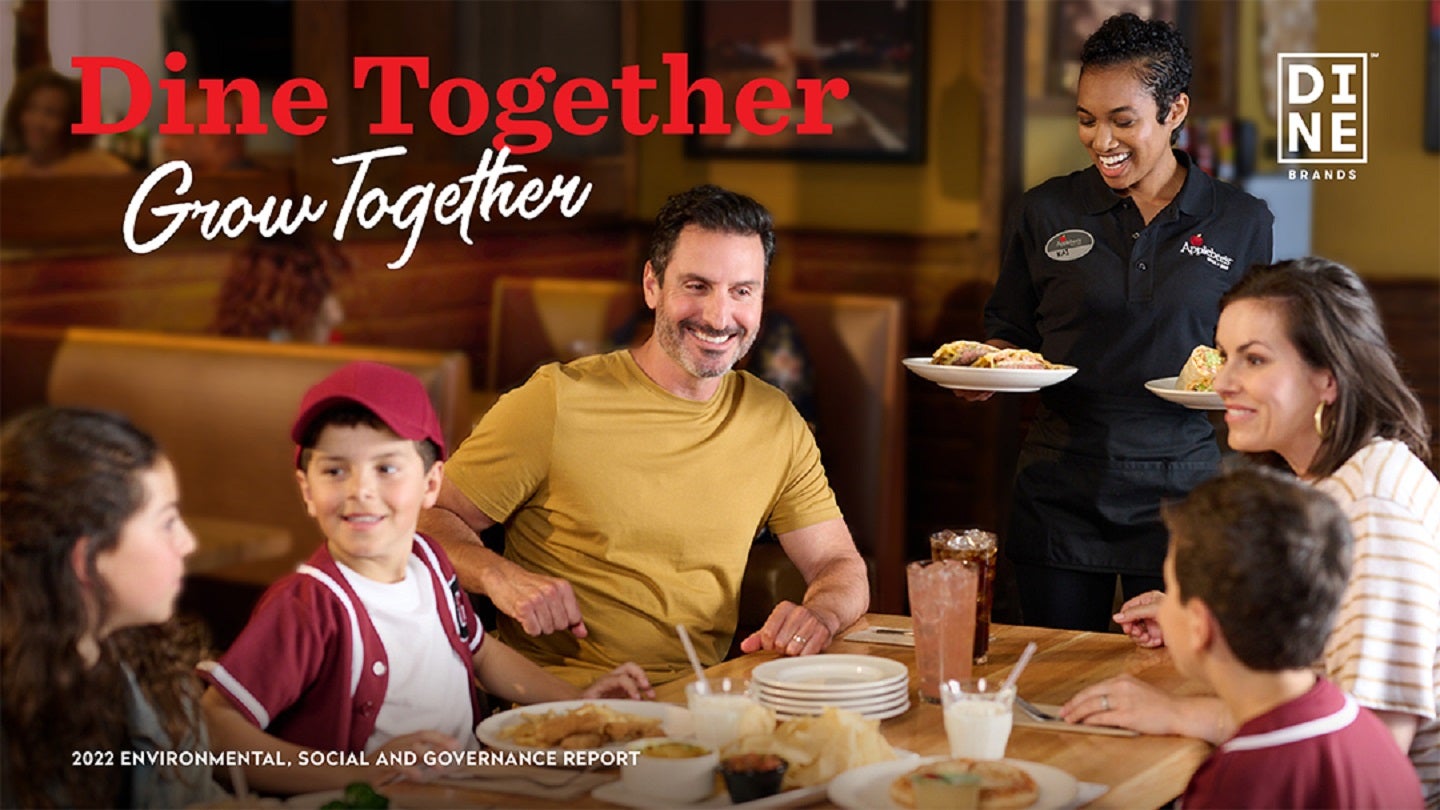 Dine Brands Global, the parent company of Applebee's Neighborhood Grill + Bar, IHOP, and Fuzzy's Taco Shop restaurant brands, has released its 2022 environmental, social, and governance (ESG) report.
The report, which reflects the company's commitment to transparency and accountability, provides progress update on its ESG journey.
It covers the period 1 January through 31 December 2022 and the data and estimates are based on accessible information and the Restaurant Reporting Standards of the Sustainability Accounting Standards Board (SASB) accounting metrics.
Restaurant data referenced in this report have been compiled from Dine Brands corporate operations and its subsidiaries.
The company said that most of Applebee's, Fuzzy's Taco Shop, and IHOP outlets are franchise-owned and operated.
The report revealed that Dine Brands remains on track to achieve its target of becoming fully expanded polystyrene (EPS)-free by the end of 2024. It is currently 91% EPS-free.
Applebee's and IHOP will be 100% free of EPS by the end of this year. The milestone will be one year ahead of schedule.
In addition, the IHOP brand will start phasing out containers that use carbon black pigment from its to-go packaging this year. Applebee's is still considering its options.
Last year, the company reinstated its paper recycling programme and identified ways to reduce food waste and source responsibly by holding on-site product auditing.
Dine Brands CEO John Peyton said: "We recognise the important role our company and brands play in creating long-term sustainable value.
"Our 2022 ESG report reflects our commitment to transparency and accountability as we strive to positively impact the world around us."
Dine Brands added that its 2022 ESG report underlines the continuation of the company's ESG journey, with a focus on the pillars of People, Planet, Food, and Governance.
The report highlighted that that the company achieved the great place to work certification and raised more than $1.3m raised by Applebee's US franchisees to support Alex's Lemonade Stand Foundation.
Last year, Applebee's and IHOP US Franchisees and their Distribution Centers as well as Glendale Restaurant Support Center donated 38mt of food.
Additionally, IHOP US, Puerto Rico, Mexico, and Canada franchisees raised $872,000 to support children's charities.
It noted that 22.3% of eggs were cage-free, exceeding the 20% target set for 2022.
By using efficient dipper wells, the company is said to have saved approximately 911 million gallons of water annually.
In its report, the company also underlined that 592,000 free meals were served to the US active-duty military and veterans on Veterans Day at Applebee's and IHOP.
Peyton added: "We are proud of the continued progress we are making. We have a distinctive opportunity to make a meaningful impact and we are fully committed to our plans and the ESG work we are doing."