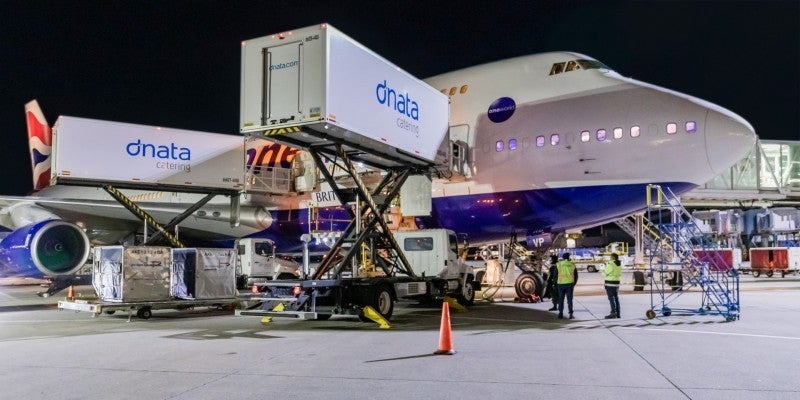 Airline catering services provider dnata has opened a 48,000ft² facility at Vancouver International Airport (YVR) in Canada.
The multi-million dollar expansion is expected to generate more than 80 new jobs with the company in the next one and a half years.
Furnished with the latest technologies, the catering firm will use the new facility to serve up to 8,000 meals a day to customers in the region.
dnata has partnered with British Airways to offer catering services for its daily flights operated from Vancouver.
The company will also provide services for VIP and charter aircraft operators from the new facility.
Dnata divisional senior vice-president Robin Padgett said: "We are delighted to announce this further expansion of our operations in North America, a strategic market with high growth potential for dnata.
"Our investment in a new facility in Vancouver underscores our long-term commitment to Canada, and we are confident that with our global expertise, innovative approach and dedicated team of local culinary professionals we can make a difference and add significant value to our customers' on-board offering in the country.
"We look forward to delivering best-in-class services and products from our newest facility."
Through its GTA dnata joint venture, the company offers ground handling and cargo services to 18 airlines at Toronto Pearson International Airport in Canada.
The joint venture has nearly 750 employees for operations of 8,600 flights and safe movement of 90,000t of cargo per year.
In 2019, dnata expanded its catering portfolio in North America with operations at the airports of Boston, Houston, San Francisco and Los Angeles in the US.
The company plans to further expand its footprint in North America by opening a catering facility at Dallas Fort Worth International Airport in Texas, US.
dnata claims to serve over 120 airline customers, producing more than 110 million meals per year at 62 locations in 12 countries. Currently, it employs more than 12,000 people.