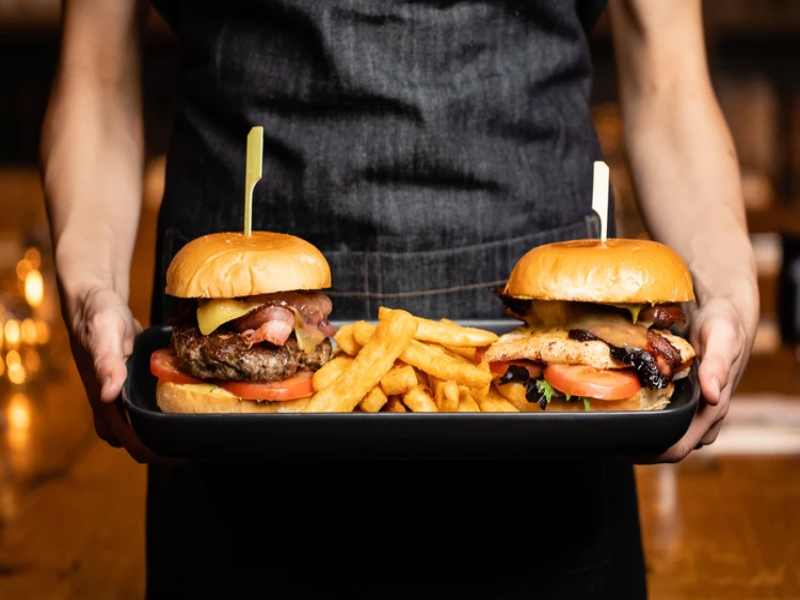 Grand River Brewery founder John Burtka has launched Doll n' Burgers restaurant in Tecumseh, Michigan, US, along with co-founders Ken Heers, Justin Dalenberg and Joel Dalenber.
The first Doll n' Burgers restaurant was opened with a charity preview that drew over 500 people last week. The owners intend to open several more locations in the coming years and go national.
Initially, Tecumseh Doll n' Burgers store will operate as a drive-thru only with limited operating hours between 11 am – 7 pm. It will be open Tuesday through Saturday.
The restaurant will serve only the freshest ingredients, including locally raised, fresh beef, regionally sourced vegetables and homemade American milk buns.
The menu features single and double-patty burgers, Traverse City salad, Detroit Coney dogs, fries, shakes and malts. It serves made-to-order burgers with a side of house-cut fries.
Co-founder Ken Heers said: "We are insane enough to launch a high-end national burger chain in the middle of a pandemic. Awesome enough to pull it off. Why? Because of our food, our service, our people. Everything about Doll n' Burgers is ridiculously good."
The owners aim to bring the mid-western spirit and hospitality through their burger chain across the US.
Meanwhile, the pandemic has caused considerable distress to the restaurant and foodservice sector in the US. Many restaurants remained closed down with only takeout services in place due to lockdown restrictions placed by the authorities.