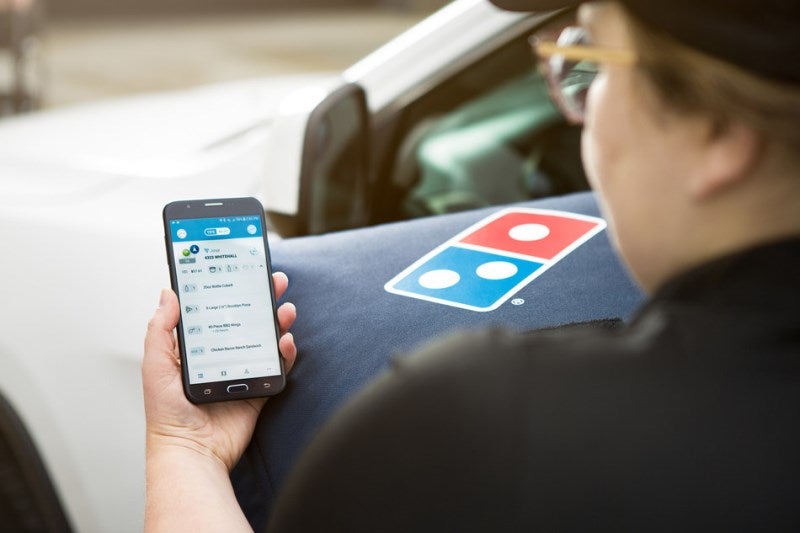 US-based restaurant chain Domino's Pizza has announced plans to expand its GPS delivery tracking technology into stores across the US.
In April this year, Domino's started testing GPS driver tracking service in 27 corporate-owned stores in Phoenix, Arizona, US.
Customers can place orders from stores that have GPS delivery tracking capability and use a map on the order confirmation page to track the location of their order and driver online or through the app.
Estimated delivery time will be sent to customers and they can also have the option of receiving message notifications about their order.
The company noted that the service offers delivery drivers with optional navigation and one-touch customer callback capabilities.
Store managers can easily manage in-store logistics by keeping track of all of their drivers out for order delivery.
Domino's senior vice-president and chief digital officer Dennis Maloney said: "We know that customers love Domino's Tracker and the ability to monitor their orders in the store. Now they will also be able to watch their orders on the way to their house with our delivery tracker.
"Customers are not the only ones who love the technology – store managers and delivery experts do as well because of the transparency it provides and how it improves the delivery experience for everyone."
By the end of this year, the company will have the technology available at around a quarter of locations nationwide. Out of the remaining stores, a significant number of locations are likely to have the technology in place next year.
Domino's Pizza operates more than 16,500 stores in over 85 markets around the world.