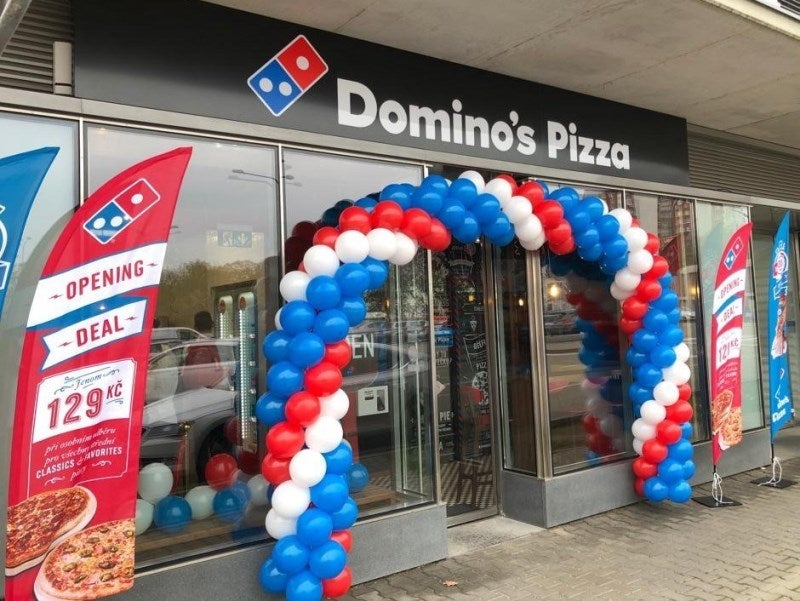 Domino's Pizza has expanded its presence in the global market with the opening of its first outlet in Czech Republic at Brno.
The Domino's outlet was opened by master franchisee Daufood Czech Republic SRO.
Customers can either order pizza at the outlet or have it delivered at their doorstep.
Following its first location in the Vinohrady area of Brno, Domino's now plans to open its second outlet in Brno's city centre, with additional locations planned for next year.
The Vinohrady outlet features new pizza theatre design with inviting interiors and comfortable seating. The front row seat enables customers to watch and enjoy the live pizza-making action.
Daufood CEO Jose Marti said: "I am so proud of the team that helped bring the global Domino's brand to the Czech Republic. We look forward to sharing our delicious products, excellent customer service and prompt delivery with the citizens of Brno."
Domino's Pizza executive vice-president of international Joe Jordan said: "Establishing ourselves in the Czech Republic provides an excellent opportunity for our brand to continue its global momentum.
"With a terrific, proven master franchisee like Daufood, we are confident that Domino's will be able to establish itself as the pizza delivery brand of choice in Brno."
US-based Domino's Pizza currently has 16,500 stores in more than 85 markets worldwide, with more than half of the sales coming from international markets. Set up in 1960, Domino's Pizza reported global retail sales of more than $13.5bn in 2018, with almost $6.6bn from the US and over $6.9bn from overseas markets.
In its third-quarter for 2019, the pizza company posted global retail sales of more than $3.2bn, with over $1.6bn from the US and more than $1.6bn from international markets.