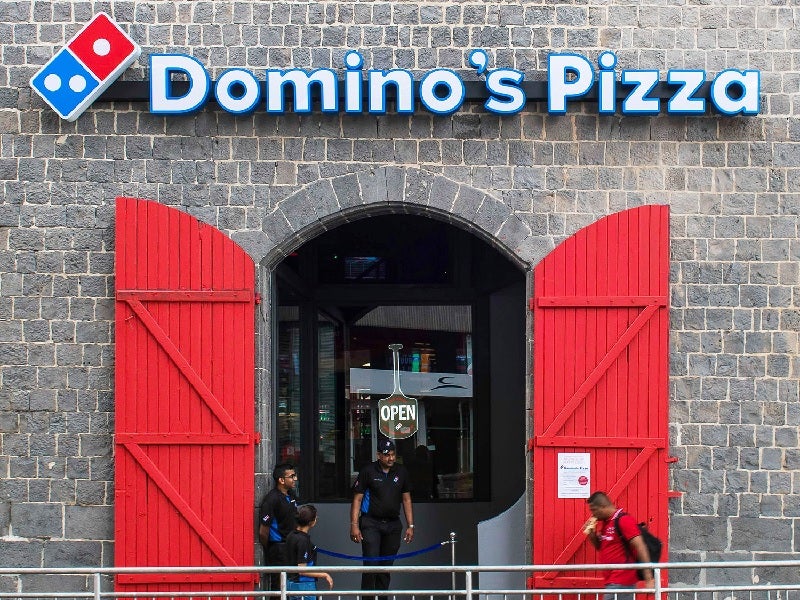 Domino's Pizza has reported a 3.4% increase in group system sales to £313.5m for the third quarter (Q3) ending 29 September 2019, compared to £303.3m for the same period last year.
The chain reported a 3.9% increase in the UK system sales and 2.4% in Ireland. It reported a 2.7% decline in international system sales to £25.3m.
Domino's Pizza chief executive officer David Wild said: "We delivered a solid performance in our core UK and Ireland markets, with system sales up 3.9%, against a market backdrop that remains challenging."
In addition, the fast-food chain reported a 3% increase in its UK like-for-like (LfL) sales, and a 0.7% decline in Ireland LfL sales.
The company also reported a 7.2% increase in UK online sales and a 9.9% increase in Ireland online sales. The total online sales of the company account for 90.9% of delivery sales.
The company opened 12 new stores, including nine in the UK (one corporate and eight franchised), and three in Ireland in the third quarter of this year. This brings the total store count to 1,172 stores across the group.
Wild added: "We are investing in people and processes to enable us to better support our franchisees. A key hire for our business is Emily Somers, who joined us as Chief Marketing Officer in August, and I am delighted to have her as part of the team.
"Although the financial results have stabilised, the performance of our international business remains disappointing.
"Over the past six weeks we have completed a review with external consultants, assessing each of our four international markets and the future prospects for our businesses. We have concluded that, whilst they represent attractive markets, we are not the best owners of these businesses. The Board has therefore decided to exit the markets in an orderly manner."