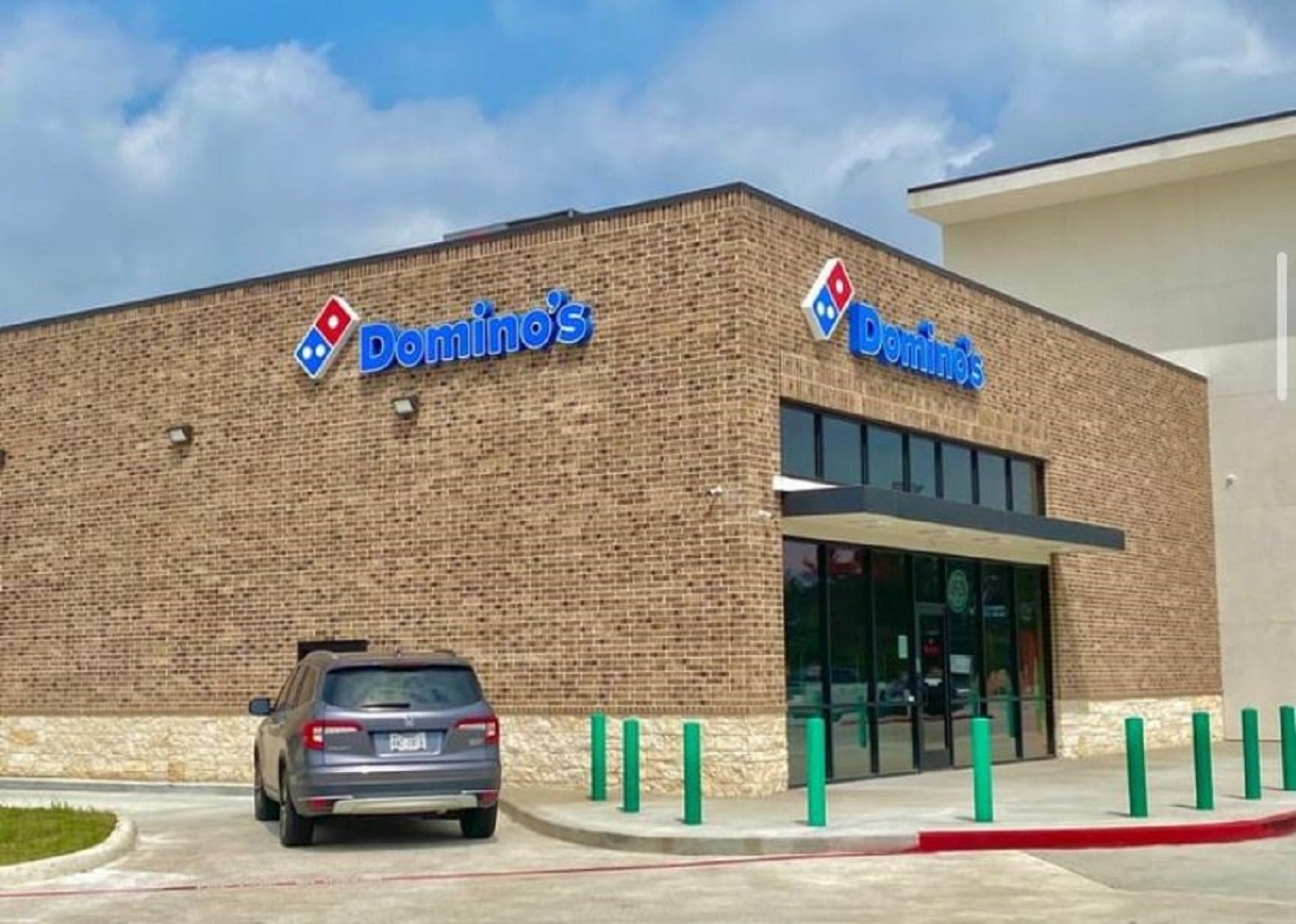 US-based restaurant chain Domino's Pizza has launched a new store in the Colony Ridge Communities in Cleveland, Texas, US.
Domino's will serve fresh, hot pizza and several other menu items through the newly opened outlet at 1460 County Rd 3549, Cleveland.
Open for curbside pickup, customers at the store can order items such as pepperoni pizzas, meatzza pizzas and veggie pizzas. Customers can also customise their orders using various toppings.
The menu also has items such as pasta, sandwiches, wings and desserts.
The franchise said: "This Cleveland Domino's has a wide food selection including pizza, chicken, salads, pasta and more for delivery, carryout or curbside pickup with Domino's Carside Delivery. Browse our menu, find local coupons or check the status of your lunch, dinner or late night order."
The new store has been designed with modern interiors.
Orders can be placed in person, on the phone, through the Domino's website or through the mobile app.
Customers can use the Domino's Tracker to track their orders from the time they were placed until the items are delivered.
The franchise added: "We're excited to bring Domino's to The Colony Ridge Communities and to be a part of this vibrant and growing community.
"Our goal is to provide our customers with high-quality food and exceptional service, whether they choose to dine in or order delivery."
Domino's Pizza expanded its international presence by opening in Uruguay and Latvia in December 2022.
The restaurant chain opened its first Latvian store in Riga City through franchisee Morgacita.
The store opened in Montevideo, Uruguay, through franchisee Alsea.