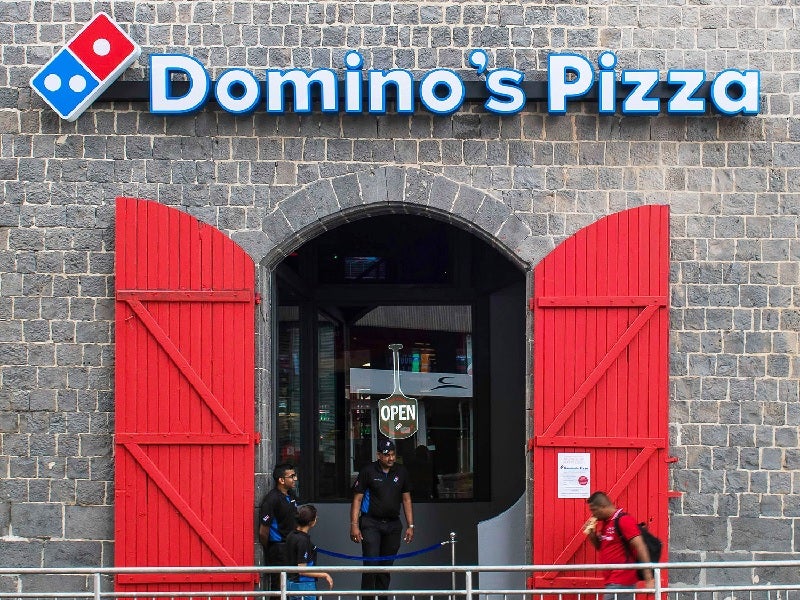 Domino's Pizza Group has reported £645.8m in group system sales for the first half (H1) ending 30 June 2019, representing a 4.7% increase compared to £616.6m for the same period in the previous year.
The chain reported a 5.3% increase in the UK system sales and 8.0% in Ireland to £596m. It reported a 3.4% decline in international system sales to £49.8m.
The group's statutory revenue increased by 3.5% to £295.6m and underlying profit before tax was £42.3m, a 7.4% decline year-on-year.
In addition, the fast-food chain reported a 3.9% increase in the UK like-for-like (LfL) sales and a 6.9% increase in Ireland LfL sales.
The company opened 13 new stores, including seven in the UK in the first half of 2019, bringing the total count to 1,272 stores across the group.
Domino's Pizza CEO David Wild said: "Our core UK and Republic of Ireland markets delivered a good performance, with system sales up 5.5% and underlying operating profit up 7.1%.
"Digital remains a key driver of customer engagement, with online now accounting for 82% of total sales in the UK. Although a small part of our business, we are delivering pleasing operational improvements in our London corporate store estate.
"The relationship with our UK and Ireland franchisees is very important to the long-term sustainable growth of the system. We are actively involved in detailed discussions and are giving these considerable focus and attention."
The company has also announced that Wild informed the board about his retirement plans. The company also noted that it is actively involved in detailed discussions with its franchisees and the delay in opening new stores.
It expects a resolution to be taken next year.