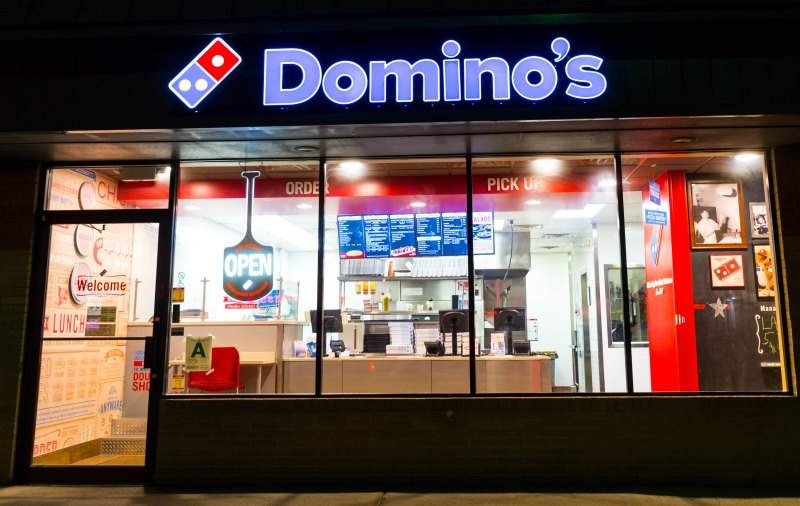 Pizza delivery service Domino's UK has reported £1.26bn in group system sales for the fiscal year (FY2018) ending 30 December 2018, representing 9% organic growth compared to £1.15bn for the same period in the previous year.
The chain reported a 7% increase in the UK and Republic of Ireland system sales to £1.15bn, compared to £1.07bn for the same period in the year before.
The company also reported total revenue of £534.3m, up 14.5% compared to £466.5m for the same period in 2017.
In addition, the fast food chain reported a 4.6% increase in the UK like for like (LfL) sales and a 4% increase in Ireland LfL sales.
The company opened 81 new Domino's stores across the group including 58 locations in the UK.
"We expect an improved performance from International, with the business targeted to break even this year."
Domino's Pizza UK CEO David Wild said: "2018 was a mixed year. In the UK and Ireland, which account for around 90% of the business, we extended our excellent track record of growth and cash generation, responding well to the very challenging environment for the casual dining market.
"Our franchisees opened 59 new stores, creating more than 2,000 jobs and sold a record 102 million pizzas.
"We also continued investing for future growth in digital and by successfully completing our new Supply Chain Centre in Warrington, our most significant investment to date, which supports our target of 1,600 stores in the UK.
"Internationally, we have experienced some growing pains which have hampered our overall financial performance."
The company expects Domino's in the UK to continue growth for 2019 and for its international targets to break even.
With a capex of £25-30m for 2019 including a supply chain capacity of £5m and efficiency investments in the UK and Republic of Ireland.