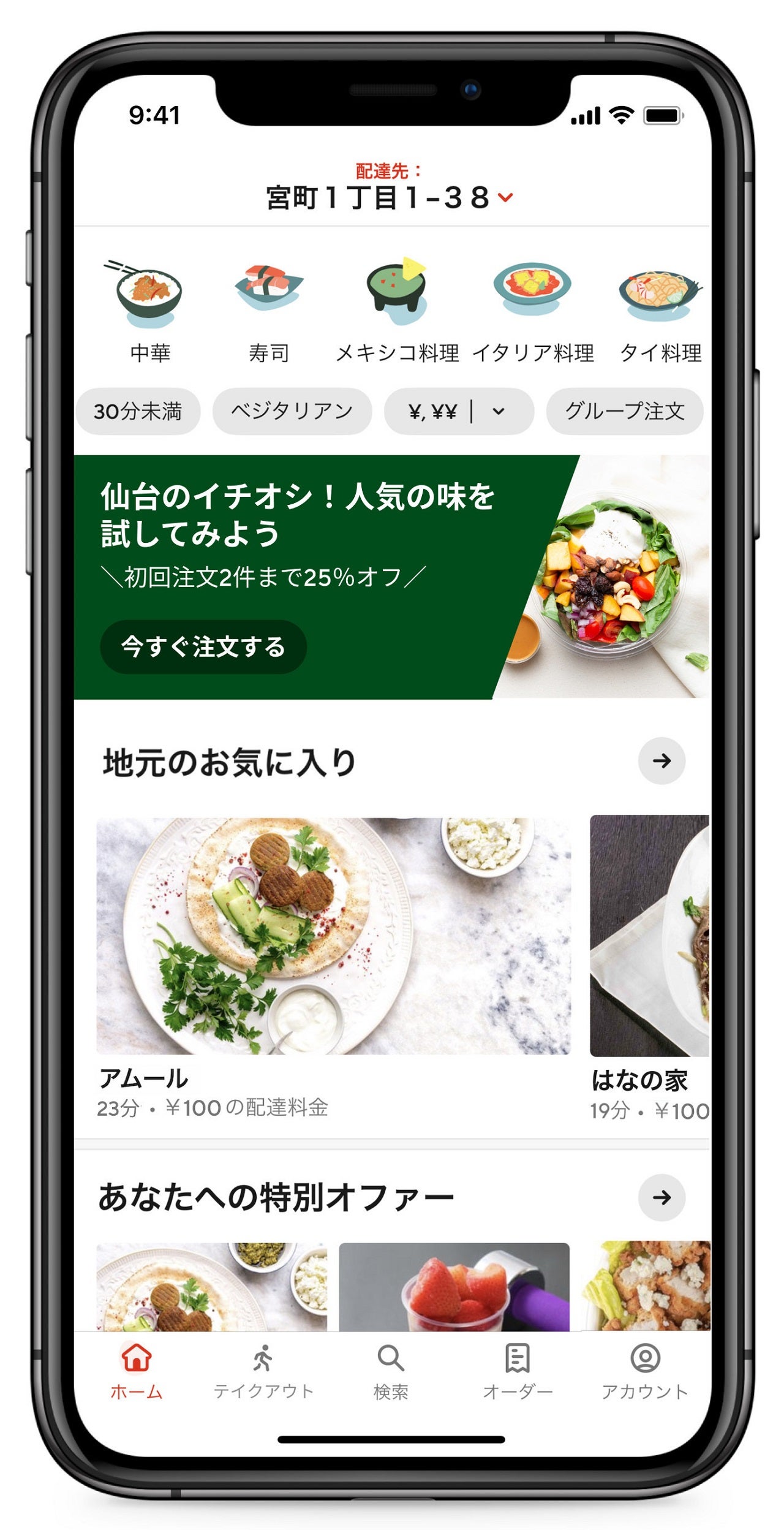 US-based food delivery company DoorDash has launched its operation in Sendai, Japan, marking its first market expansion into Asia.
Consumers in Sendai can now use the DoorDash app to place orders from an array of local restaurants, including Ducca Sendai, Steak Miya, Kappa Sushi, osteria humming bird, Bistro Bonten, Gyu-Kaku, Yoshinoya, KFC, Pizza Hut, Gusto, Musashi and Marugame Seimen.
The company is also giving merchants in the city access to its Storefront product, which provides an affordable online ordering product system that allows customers to place pickup and delivery orders directly with a restaurant.
Storefront, which was launched last year in the US, also help restaurants create their own website to implement seamless online ordering.
DoorDash stated that the service allows merchants to easily accept online orders regardless of the store size and whether or not they have an online website, helping them to easily establish a new sales channel.
DoorDash CEO and co-founder Tony Xu said: "Our strategy has always been to empower local economies, especially in the suburban markets that are historically underserved yet the appetite for connectivity between merchants and customers is high.
"We look forward to helping power the Sendai economy by helping merchants to grow, connecting consumers to those merchants, and creating jobs and flexible earnings opportunities for Dashers."
The company stated that Storefront will be commission-free until the end of this year, with the only cost to merchants being payment processing fees.
The food delivery company is also planning to make subsidised safety gear available to Dashers in Japan through its online store as well as provide them with occupational hazard insurance for covered incidents.
In February, DoorDash acquired robotic startup Chowbotics, known for creating the Fresh Food Robot that makes custom meals.