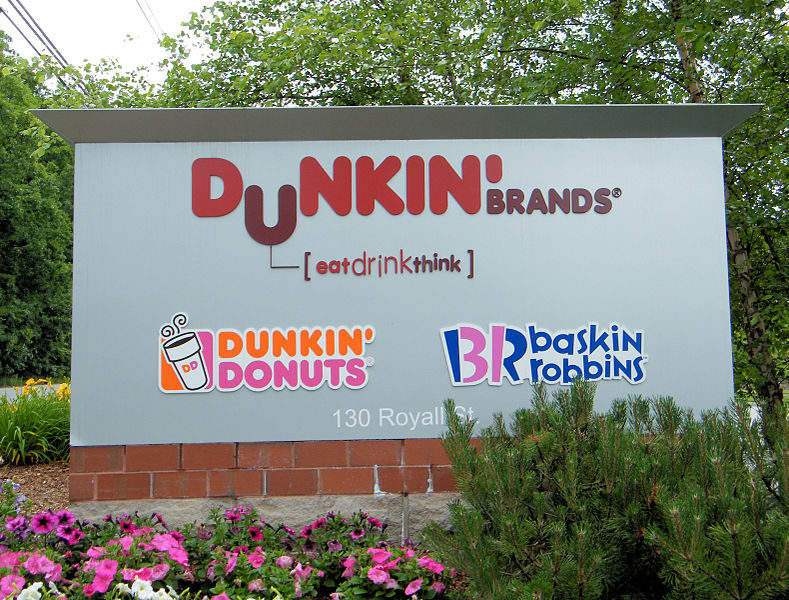 US-based Dunkin' Brands Group has reported revenues increased $8.7m or 2.5% for the second quarter (Q2) ending 29 June 2019.
The growth is due to an increase in royalty income as a result of system-wide sales gains and rental income increase.
Dunkin' US comparable-store sales grew by 1.7% in the second quarter while Baskin-Robbins US comparable store sales declined by 1.4%. Global system-wide sales registered a growth of 3.8% during the quarter.
The restaurant company has also reported that operating income and adjusted operating income for the second quarter increased by $8.8m or 7.7%, and $7.5m or 6.2%.
The company's net income for the second quarter had decreased by $0.9m, or 1.4%, compared to the prior-year period.
Dunkin' US CEO and president David Hoffmann said: "Continuing the momentum established earlier in the year, our second-quarter performance was highlighted by double-digit sales growth of espresso, our national value platforms, and terrific consumer reception to our latest menu innovation, our better-for-you Power Platform.
"We're attracting a new consumer with both espresso and our Power Platform and will continue to bring more on-trend innovation to fuel guests throughout the day."
The quick-service restaurant chain opened 109 new restaurants globally, including 46 Dunkin' US and 11 Dunkin' international locations, as well as 43 Baskin-Robbins international locations and nine Baskin-Robbins US locations.
During the quarter, Dunkin' and Baskin-Robbins US franchisees remodelled 30 and 12 restaurants respectively.
Hoffmann continued: "Additionally, as a result of a highly collaborative process with our franchisees, the Next Generation restaurant design, with nearly 300 already in the marketplace, is now the standard image for all new builds and remodels.
"This new store design takes our commitment to serving 'great coffee, fast' to the next level through an optimised mobile order pick-up experience, iced beverage tap system, and drive-thru enhancements that make it even easier to use Dunkin' on-the-go.
"We are pleased with the progress we are making against our Dunkin' US Blueprint for Growth, largely driven by our strong franchisee/franchisor relationship, which continues to be our number one asset."