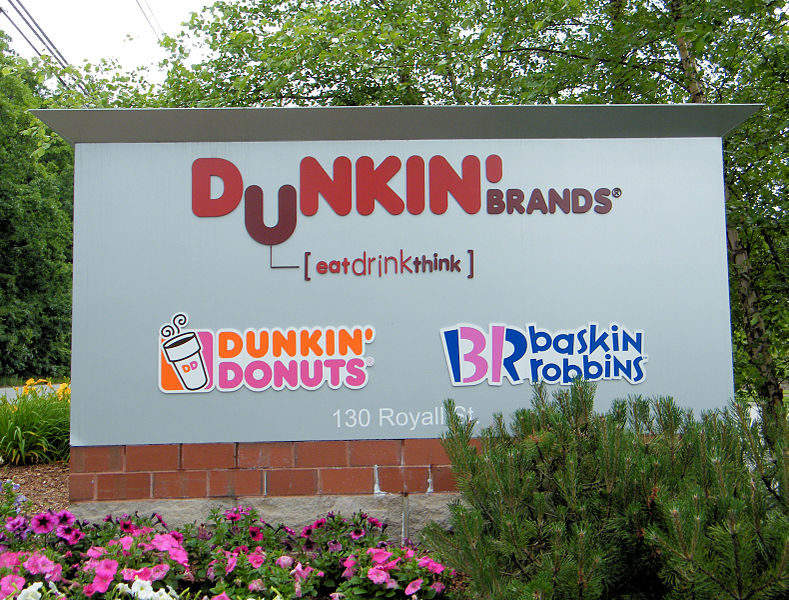 Dunkin' has partnered with food-ordering marketplace GrubHub to introduce its online ordering and delivery service in the US.
Initially, the company is offering the Dunkin' Delivers service from more than 400 restaurants throughout New York City's five boroughs through Grubhub's New York brand, Seamless.
Customers across New York City can use the Seamless or Grubhub mobile app or website to place orders for Dunkin' coffees, espresso drinks, cold brew and frozen beverages along with donuts, breakfast sandwiches, bagels and more.
As part of the deal, Grubhub has also integrated its platform into Dunkin's point-of-sale (POS) systems to ensure accurate deliveries.
Grubhub enterprise head Seth Priebatsch said: "Dunkin' is an iconic, beloved brand that has long been a daily ritual for millions of people. The chance to help Dunkin' extend their reach by bringing their signature coffees, donuts and more to Grubhub and Seamless customers marks an exciting moment for both of our companies.
"By deepening our relationship through our direct POS integration, we're able to create the most efficient process, ensuring that both in-store operations run smoothly and that customers get their favourites delivered in the fastest way possible."
In the coming months, Dunkin' Delivers service will be expanded to more restaurants across other markets including Boston, Chicago and Philadelphia.
Dunkin' US digital and loyalty marketing vice-president said Stephanie Meltzer-Paul said: "By partnering with Grubhub, Dunkin' will be there for more people even when they're staying at home or are busy at work.
"We've collaborated closely with Grubhub to optimise the service in our initial testing, and we've been encouraged by the strong customer response.
"We are thrilled to launch Dunkin' Delivers in New York City today and look forward to working with Grubhub to expand the service in additional cities in the months ahead."
Last month, Dunkin' signed store development agreements with various franchisees to open 50 new locations across the US.
The expansion is part of the company's plans to add 200-250 net new restaurants each year over the next three years in the US.