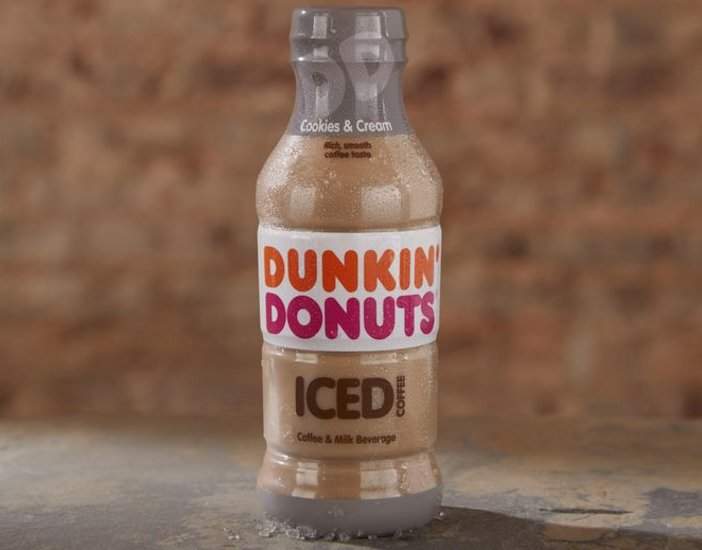 American coffee and bakery brand Dunkin' Donuts has introduced a Cookies & Cream flavour to its bottled, ready-to-drink iced coffee beverages range.
Cookies & Cream joins the bakery chain's existing ready-to-drink flavours such as Original, French Vanilla, Mocha, and Espresso.
The new flavour is currently available at participating Dunkin' Donuts restaurants as well as in the refrigerator cases at mass merchandisers, drug, convenience, grocery and drug stores across the US.
Dunkin' Donuts Iced Coffee beverages are made using Arabica coffee, milk and sugar, and are manufactured and distributed by Coca-Cola.
Dunkin' Donuts US retail business development vice-president Brian Gilbert said: "Through our strong partnership with The Coca-Cola Company, we have quickly become a leader in the growing ready-to-drink coffee market.
"Cookies & Cream is a fun, delicious flavour, and we are excited to add it to the other flavours in our line-up as we head into the warmer spring and summer months.  Our ready-to-drink bottled coffees are the perfect choice to enable our customers to run on Dunkin' wherever they are."
Dunkin' Donuts has been serving Coca-Cola's soft drinks, enhanced waters, juices and energy drinks at its restaurants in the US and across the world under a partnership agreement between the companies since 2012.
Dunkin' Donuts currently operates more than 12,500 restaurants in 46 countries across the globe.
The bakery offers coffee in different variants including hot regular, hot flavoured coffee, hot decaf, iced regular, iced decaf and iced flavoured along with baked goods such as doughnuts, bagels and muffins.