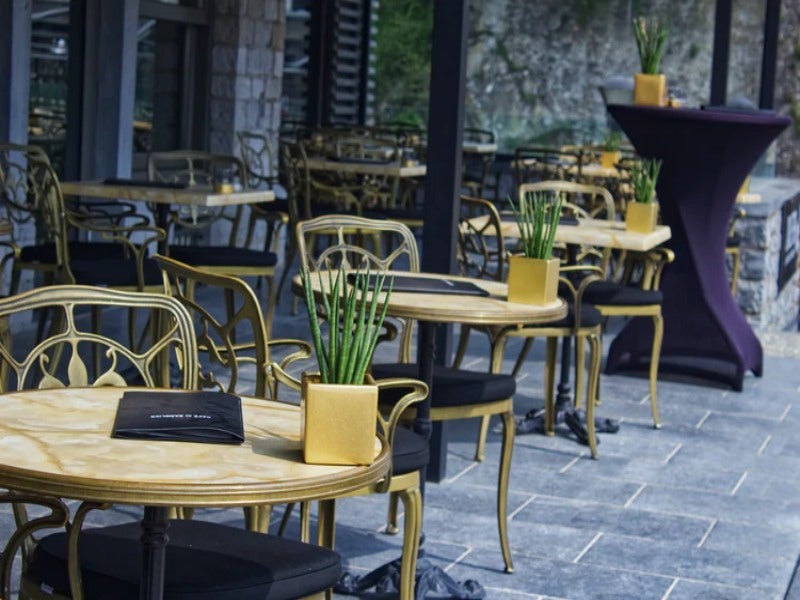 The ETEN restaurant in the Netherlands is piloting glass booths to offer its customers classy outdoor dining experience amid Covid-19 pandemic.
The cabins are built on the public patio of the restaurant to accommodate two or three people. The waiters wear gloves and transparent face shields while serving.
They also use a long board to carry dishes into the glass cabins to reduce physical contact with customers.
The organisers have named the project 'SerresSéparées' (separate greenhouses).
Currently, the ETEN restaurant is offering glass booths to family and friends of its staff. The restaurant is part of the Mediamatic arts centre.
Mediamatic spokesperson Willem Velthoven said: "We are now learning how to do the cleaning, how to do the service, how to get the empty plates out again in an elegant way so you still feel taken care of nicely."
Meanwhile, as part of the safety measures against the pandemic, the Dutch restaurants are closed to the public until at least 19 May. Kitchens still operate for takeaway.
The Netherlands' restaurant association KNH said that even if restaurants are allowed to reopen at restricted capacity, many are likely to face financial collapse if social distancing rules are maintained.
According to the latest reports, the number of confirmed Covid-19 cases in the country have reached 41,518. Over 5,221 deaths have been recorded so far.