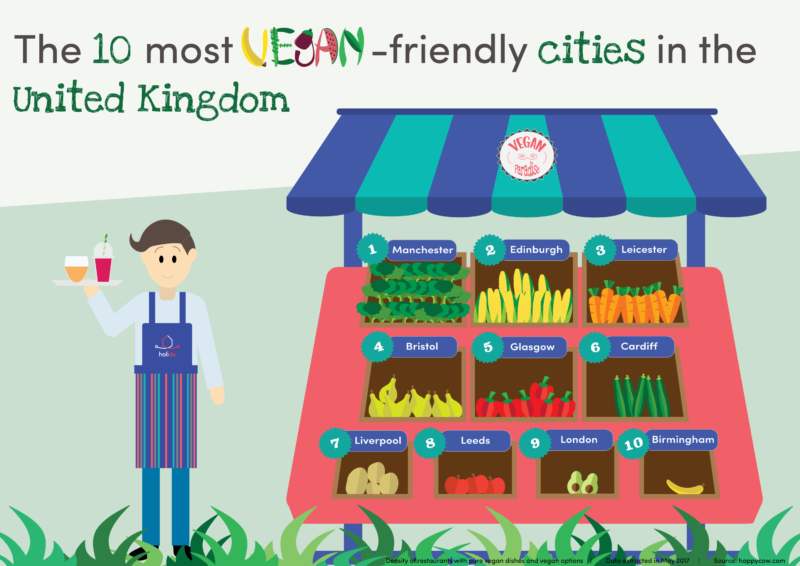 In celebration of World Vegan Day (1 November), Holidu – the holiday lettings search engine – has undertaken research into the most vegan-friendly cities in the UK and Europe.
In relation to the size of the population, London offers the least number of vegan-friendly restaurants and cafes than all other European cities – despite boasting over 600 establishments – and comes in at number nine when looking at the UK alone.
Leading the way as the UK's most vegan-friendly city is Manchester, who has recently played host to both Vegan Life Live and the Northern Vegan Festival. Following closely behind is Edinburgh and Leicester – the latter which Holidu puts down to its large Hindi, Sikh and Jain populations – and Bristol which comes in at number four.
Fifth, sixth and seventh places went to Glasgow, Cardiff and Liverpool respectively; with the country's largest populated cities – Leeds, London and Birmingham – all making the bottom three.
When looking at Europe, both Amsterdam and Paris triumph at offering a wide range of vegan meals – the French capital even serving three course menus – and Lisbon wasn't far behind in third place.