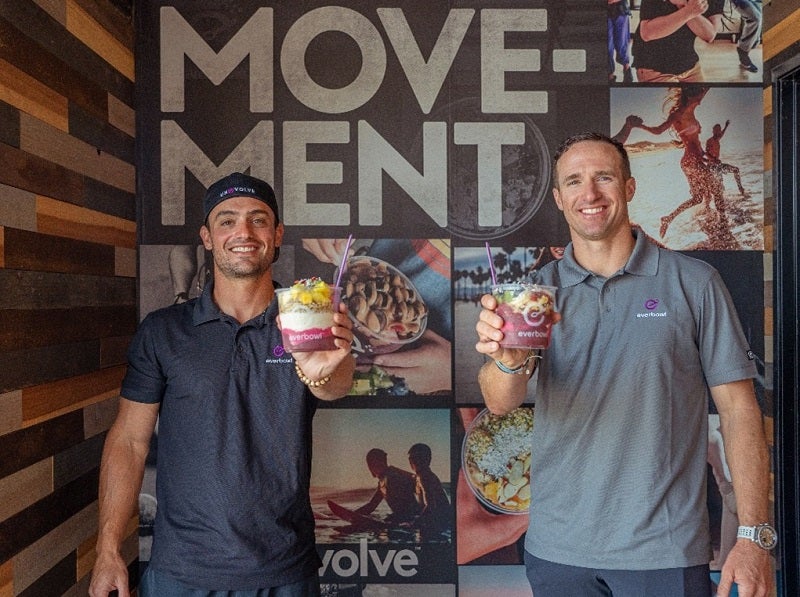 US-based quick-service restaurant (QSR) chain everbowl plans to expand its footprint in the country by adding to its relationship with NFL Super Bowl XLIV champion Drew Brees.
The investment will increase Drew Brees's QSR fleet to 85 everbowl stores across the South and Midwest US.
Under the new arrangement, 15 everbowl stores in Tennessee and ten in Virginia will be added to Brees' original 60 store agreement, which covered five locations in Louisiana; ten in Illinois; and 15 each in Indiana, Michigan and Ohio.
In order to jointly manage and operate the locations, Brees will collaborate with Alex Yeater, one of everbowl's area representatives.
Brees also plans to open an everbowl location in West Lafayette, Indiana, at Purdue University, his alma mater, this summer.
Brees said: "I wholeheartedly support everbowl's quest to fuel active lifestyles in every community where residents want to become their best selves.
"I was first drawn to everbowl's healthy, tasty meal options, and the more I looked into the company, the more its franchisee focused approach, unit economics and aggressive-growth business model appealed to me from an investor's perspective."
The everbowl menu is centred on superfood-packed bowls and smoothies that include a focus on acai, pitaya, matcha, Blue Najic and cacao.
everbowl CEO Jeff Fenster said: "Drew's business savvy and community spirit is a perfect fit for everbowl's progressive management style and rapid expansion strategy."