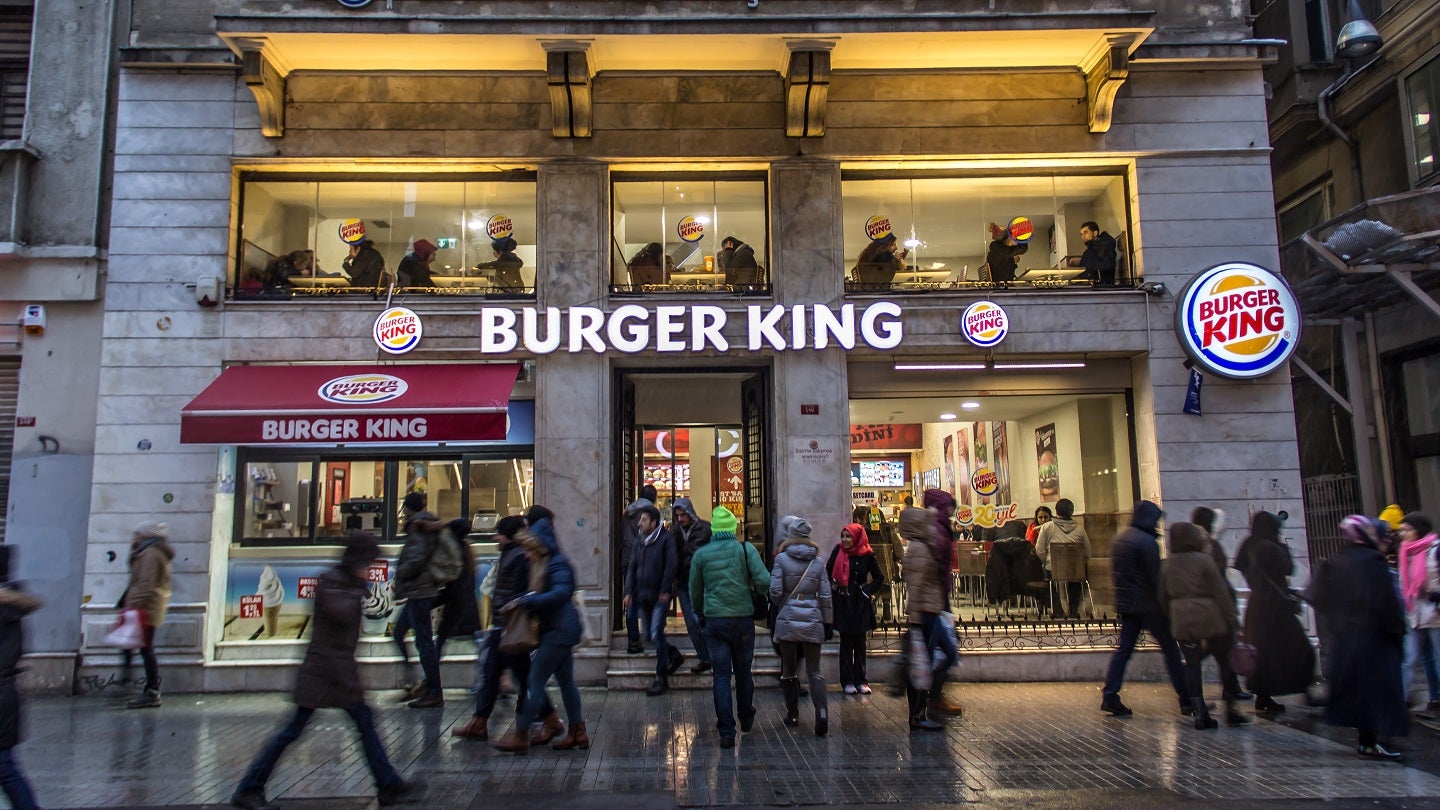 Singapore-based buyout firm Everstone Capital is reportedly negotiating terms to divest its 41% interest in Restaurant Brands Asia.
Restaurant Brands Asia operates Burger King outlets in India and Indonesia.
A consortium of private equity firms, Advent International and General Atlantic, is said to be in talks with Everstone Capital.
Earlier, it was speculated that Jubilant Foodworks, which operates Domino's in India, was also interested in the deal.
However, a late-night regulatory filing by Jubilant Foodworks denied the reports from a few local business publications.
Based on the 18 May 203 closing price of Rs122.40 a share, Everstone's investment of 40.9% in Restaurant Brands Asia is worth close to Rs25bn (more than $300m).
Last week, Restaurant Brands Asia reported a wider loss for the fourth quarter (Q4) of the fiscal year (FY) 2023 due to pressures from food inflation and an increase in business in India and Indonesia.
Restaurant Brands Asia posted a 29% year-on-year increase in topline to Rs5.1bn in the March quarter.
However, its total expenses during the same period also surged by 29% compared to the same period in the prior FY.
The business currently operates 391 Burger King locations across India. It opened 88 restaurants and closed 12 in the last FY.
By the end of FY24, the company hopes to have 450 Burger King locations in India.