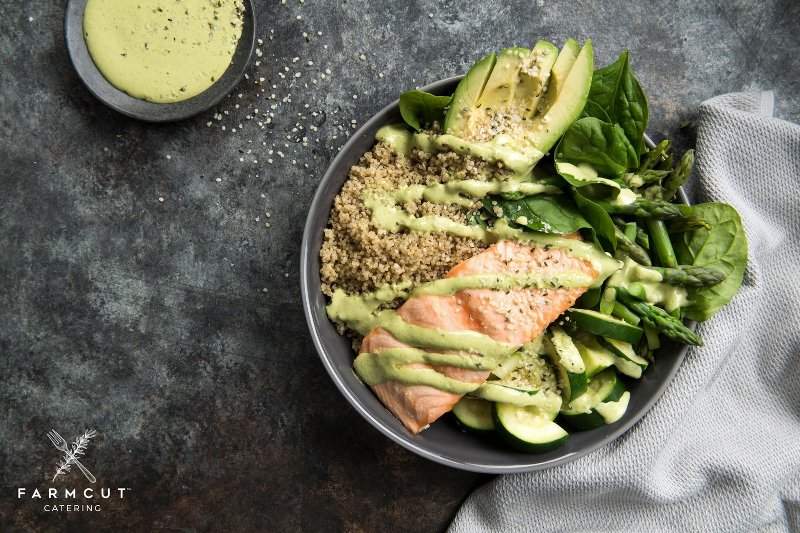 US prepared meals company Farm Cut has launched its corporate catering service across New York City, in a bid to offer health comfort foods made from superfoods.
Farm Cut Catering's customised and à la carte menus offer nutrient-dense, prepared meals that are free from gluten, dairy, soy, refined sugar, or artificial ingredients.
Some of Farm Cut's dishes are bison bolognese with spaghetti squash, wild salmon and watercress burgers, Tahitian vanilla chia seed pudding, roasted organic chicken with heirloom carrots and turmeric cauliflower, vegan mac and cheese, gluten-free spirulina avocado toast, and paleo chocolate chip cookies.
Farm Cut founder Chef Lindsey Becker said: "As a chef that is passionate about nutrition, I wanted to create a whole new category of healthy foods that are good for your body, mind, and taste buds.
"As companies become more focused on wellness, Farm Cut Catering seeks to fill the gap in the market for food options that are healthy yet satisfying and support employee productivity, focus, and overall health."
All of Farm Cut's meals feature seasonal fruits and vegetables, healthful herbs & spices, natural sweeteners, pasture-raised meats, and free-range eggs.
VTS office experience manager Stephanie Carlon said: "The lunches have been a game changer for our company; I've never seen a team more excited to hear what the lunch menu will be for the following week. Not only are the options delicious and inventive, but they are healthy, too, which is important to us. I can't thank their team enough for making my job easy and helping to keep my team happy!"