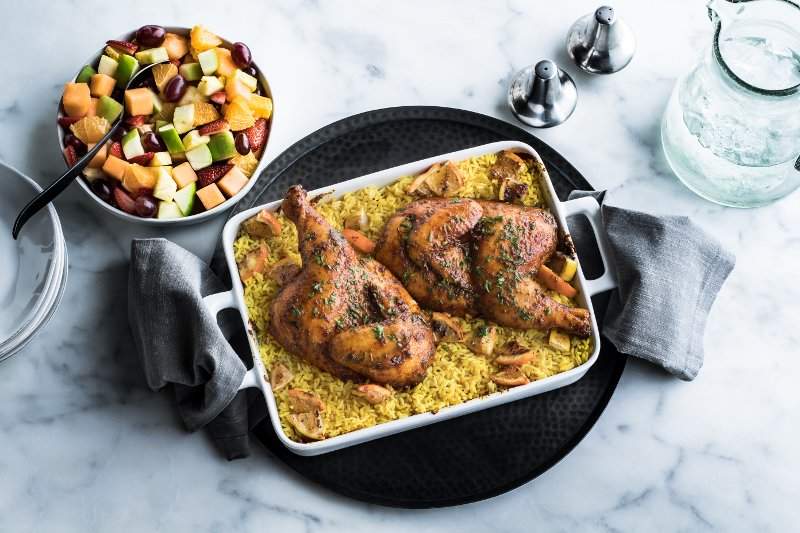 US fast casual Mediterranean restaurant group Zoës Kitchen has added new Mediterranean classic and savoury flavours from Morocco and Italy to its menu, to offer better meal options for its guests.
The new menu offerings include a vegan-friendly baked falafel, Moroccan citrus roasted chicken with turmeric rice and sorrentina baked ravioli.
Zoës Kitchen CEO and president Kevin Miles said: "At Zoës Kitchen, we are focused on innovation and crafting menu items that immediately fulfil a craveable need for our guests who are looking for better-for-you meal options.
"We're excited to introduce new menu additions that will continue to position us as the authority on Mediterranean, as well as tap into our guests' craving for convenience.
"Our guests have been eager for a vegetarian and vegan protein option, and we are proud to now offer falafel that's baked instead of fried, staying true to our no-fryers commitment.
"Additionally, we are excited to expand our Mediterranean Family Dinner offerings as we focus on capturing incremental sales in our dinner day part. These new options, along with existing choices in that offering, make the Mediterranean Family Dinners one of the best values on our menu and a desirable choice for busy families."
The new menu offerings are also available for catering for business or social occasions and include vegetarian, vegan and gluten-free options.
Zoës Kitchen was founded in 1995 and currently has 250 locations in 20 states across the US.