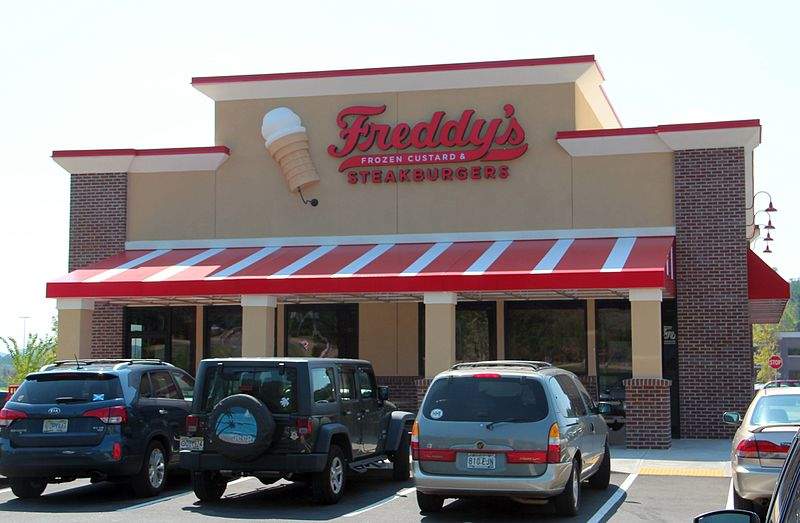 US-based Freddy's Frozen Custard & Steakburgers is expanding its fast casual, family-friendly restaurant concept internationally with a new location in Dubai, set to open this autumn.
The restaurant has signed an international franchise agreement with Dubai-based Younata Investment, an investment firm.
The agreement intends to bring the concept to the Middle East and expand in the UAE, Saudi Arabia, Bahrain, Jordan, Kuwait, Lebanon, Oman and Qatar.
Freddy's president and CEO Randy Simon said: "Freddy's resonates with guests of all ages and backgrounds who simply enjoy fresh cooked-to-order menu items and a variety of frozen custard treats served with a smile."
Younata Investment managing director Yousef Khattar said: "Younata and Freddy's have identified many complementary synergies within our respective organisations in terms of core values as well as work ethic.
"Hospitality, quality and cleanliness are values that are highly appreciated by nations and cultures from all over the world. We're eager to begin working together to put those values into action and ensure a memorable experience for each guest who visits Freddy's."
Founded in 2002 by Scott Redler and Bill, Randy and Freddy Simon, Freddy's offers cooked-to-order steakburgers, Chicago dogs, and other savoury items along with desserts made with fresh churned frozen custard.
The restaurant has 285 locations in 31 states across the US from California to Pennsylvania, Virginia and down the east coast states to Florida.
Younata Investment Limited is a family-owned business within the Gulf Cooperation Council and Levant area, with the portfolio of businesses and partnerships in the MENA region including Real Estate, Healthcare, Food & Beverage, Software Solutions and Retail.