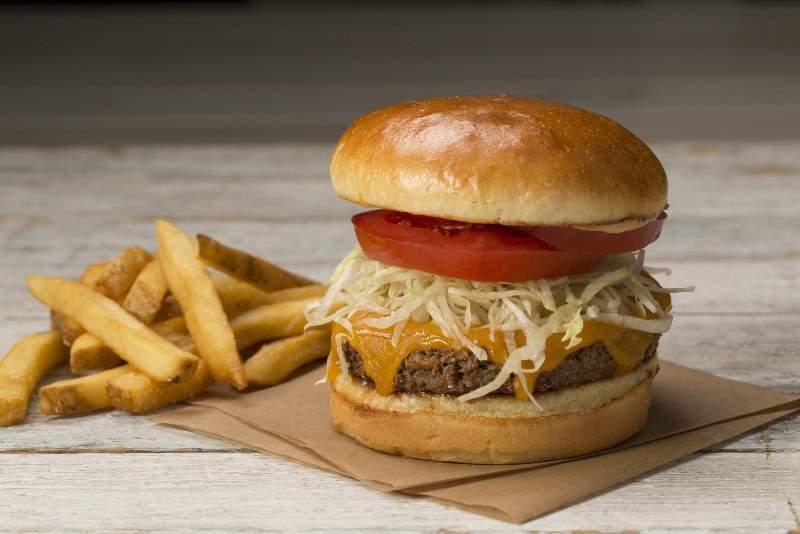 US-based fast casual chain Houlihan's Restaurant + Bar has expanded its menu across its 68 locations with the launch of Impossible Burger from Impossible Foods.
The restaurant chain offers the burger with cheddar cheese, special sauce, lettuce and tomato on a brioche bun for $11.50, served with french fries.
Impossible Burger is a plant-based burger made using water, wheat protein, potato protein, heme and coconut oil. The burger was in development since 2011 and was debuted in July 2016 at chef David Chang's Momofuku Nishi in Manhattan.
The burger is now available as a menu option in around 2,000 restaurants nationwide.
It is claimed to be produced without hormones, antibiotics, cholesterol or artificial flavours.
Houlihan's Restaurants chief executive officer Michael Archer said: "Since 1972, Houlihan's has been tracking the most significant shifts in American eating and dining habits from seasonal menus to leveraging trends our guests enjoy.
"That's why we wanted to be the first full-service concept to feature the impossible burger at outlets nationwide. Houlihan's customers are asking for the impossible burger by name, and we're happy to give them exactly what they want."
Based in Kansas, Houlihan's offers various food items along with craft cocktails, beer and wine.
It currently operates its locations throughout the Midwest, Kansas and eastern US.