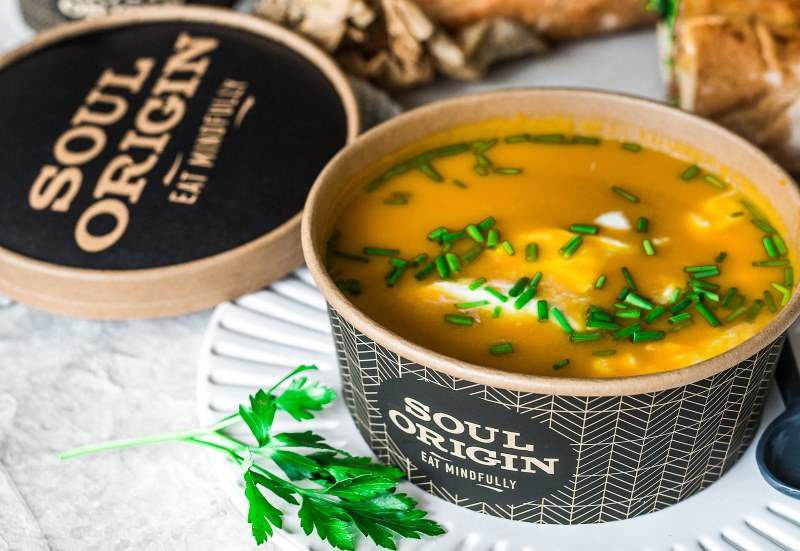 Australian fast food chain Soul Origin has added Winter Warming soup selection to its menu, which is available at its stores across the country.
The new soup selection includes Traditional Pumpkin, Chicken & Corn, Smokey Bacon and Split Pea, Pulled Beef and Potato, Thai Sweet Potato, Mexican Chilli, Creamy Mushroom Parmesan, Chunky Minestrone, and Roasted Cauliflower and Chorizo.
Soul Origin CEO Chris Mavris said: "At Soul Origin we are focused on giving Australians easy access to fresh, wholesome food and we are delighted to be launching our hearty new soups this week.
"We know our customers are busy and often looking for quick breakfast and lunch options on the run.
"With Soul Origin, Australians no longer need to compromise on quality. Our new soup menu is available at stores across the country and is full of delicious and healthy options to help keep customers fuelled each day.
Based in New South Wales, Soul Origin currently operates 92 locations across Australia offering breakfast, lunch and other food options.
Menu offered by the restaurant chain includes wraps, sandwiches, salads, coffee, and sweets along with catering packages.
Australian nutritionist Lyndi Cohen said: "Soul Origin Winter Warming soup range is a great low sugar lunch option for Australians this winter.
"With growing concern about the negative effects of sugar on health, more Australians are looking for low sugar lunch options. Soul Origin's new Winter Warming soups are not only delicious but are also low in sugar and packed with nutrition."