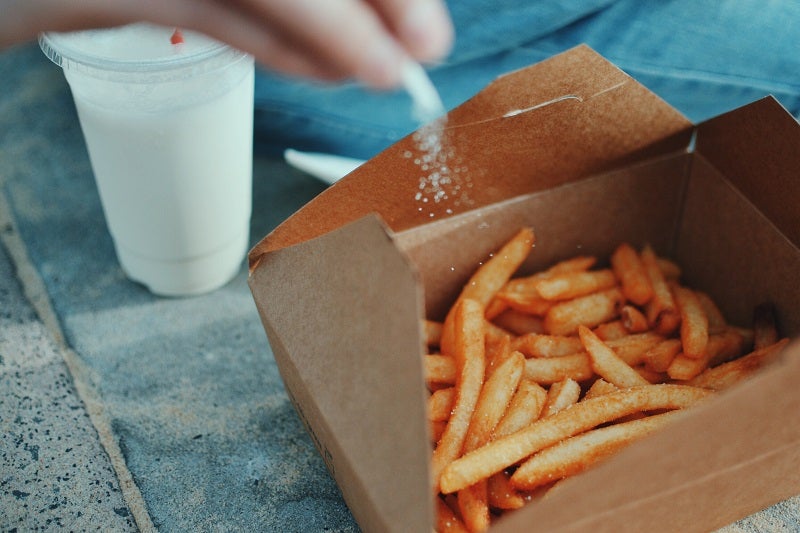 The US Food and Drug Administration (FDA) has recommended that restaurant chains, foodservice operators and food makers reduce the salt content of the food they prepare in line with an objective to reduce heart-related diseases and obesity across the nation.
As part of the objective, the federal agency has released a final guidance, which includes voluntary short-term sodium reduction targets for 163 categories of processed, packaged and prepared foods.
This final guidance from the FDA aims to reduce average salt intake from approximately 3,400mg to 3,000mg a day, which is a reduction of approximately 12% over the next two and a half years.
The agency explained that the salt reduction measures would not only help to reduce health issues, such as cardiovascular and hypertension diseases, but would also allow the nation to save billions in annual health care costs.
In a statement, the FDA said: "The final guidance outlines short-term goals that we're recommending the food industry work to meet as soon as possible to help optimise public health.
"We will continue our discussions with the food industry as we monitor the sodium content of the food supply to evaluate progress. In the future, we plan to issue revised, subsequent targets to further lower the sodium content incrementally and continue to help reduce sodium intake.
"This iterative approach will help support gradual reductions in sodium levels broadly across the food supply so that consumers' tastes adjust, health outcomes improve and no one company or category of food is singled out or scrutinised."
In 2016, the FDA first proposed recommendations for reducing salt content. According to the FDA, these reductions were implemented across the country by many companies in the food industry.