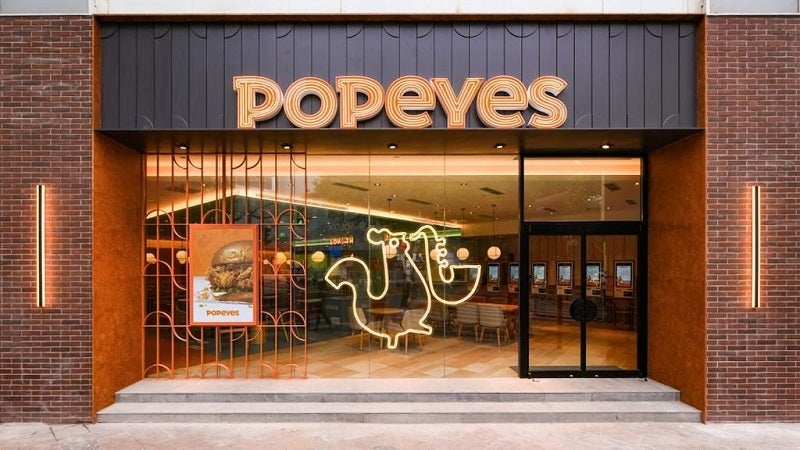 Singapore-based foodservice company Fei Siong Group has struck an agreement with Restaurant Brands International (RBI ) subsidiary PLK APAC to develop and operate new Popeyes restaurants in the city-state.
Under the agreement, which is effect from 8 July, Fei Siong Group has the exclusive right to develop and operate new Popeyes restaurants in the city-state. 
RBI APAC president Rafael Odorizzi said: "Popeyes has been serving Singaporeans for a long time, and we believe Fei Siong Group will continue to do so as a great franchise operator for years to come.
"They have established themselves as a household name, and their success with local food businesses is indicative of their understanding of the Singaporean palate.
"We believe that Fei Siong Group's expertise in local food will provide invaluable experience to replicate the global success of Popeyes in Singapore."
Popeyes has been operating in Singapore for more than a decade.
The latest agreement will support the launch of more Popeyes restaurants across the country, beginning with a new outlet at The Rail Mall next January.
Fei Siong Group has been active in the country for more than two decades, offering dining concepts that range from food kiosks to speciality stores and food atriums.
The company currently operates more than 160 outlets across the country. Its brand portfolio includes Encik Tan, EAT, Malaysia Boleh! and Nam Kee Pau.
Fei Siong Group chairman Tan Kim Siong said: "This agreement marks Fei Siong Group's first venture into the fried chicken quick service restaurant industry.
"We believe in Popeyes' ethos, to serve delicious fried chicken for everyone, and we look forward to bringing more value to guests and fans in terms of the brand look and menu offerings.
"In line with recent digital transformation efforts in the local F&B scene, we will also be looking to streamline operations through innovative technology in the coming months."
In January, Popeyes reached a master franchise and development agreement with a Silla Group subsidiary for entry into the South Korean market.