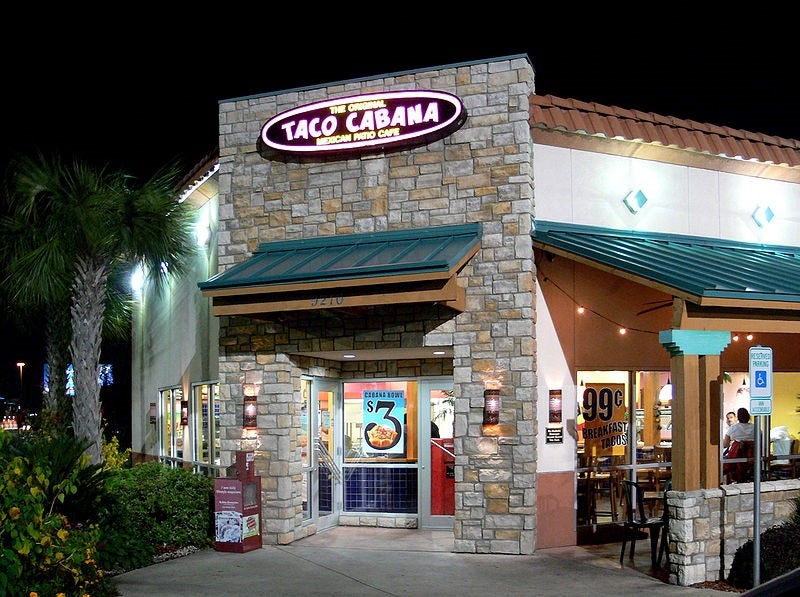 Fiesta Restaurant Group has signed a definitive stock purchase agreement to sell the Taco Cabana restaurant brand to YTC Enterprises, an affiliate of Yadav Enterprises, for a consideration of $85m.
In addition to Taco Cabana, Fiesta owns, operates and franchises the Pollo Tropical restaurant brand.
The two brands feature fresh-made cooking and catering as well as drive-thru services.
Fiesta will use the proceeds from the Taco Cabana restaurant brand sale to repay the company's $74.6m outstanding term loan borrowings under its senior credit facility and to pay approximately $4.6m loan prepayment premiums.
Fiesta president and CEO Richard Stockinger said: "We made the strategic decision to sell the Taco Cabana business to allow our leadership team to focus completely on accelerating Pollo growth, and we are very excited about the tremendous growth opportunities we have for the Pollo Tropical business."
Fiesta said that the sale of Taco Cabana will enable the company to better focus on its Pollo Tropical brand.
Stockinger further added: "Anil Yadav, the CEO of Yadav Enterprises, has an impressive entrepreneurial background and is a highly-respected restaurant operator with a proven record of success across a variety of limited and full-service concepts.
"We are confident he will be an effective steward of the Taco Cabana brand for the long-term."
Yadav Enterprises is a restaurant company that operates nearly 400 locations throughout Northern California, Texas and 16 other states.
Its franchisee portfolio includes Jack in the Box, Denny's and TGI Friday's.
Completion of the deal is subject to the satisfaction of customary closing conditions and is expected to take place in the third quarter of the year.