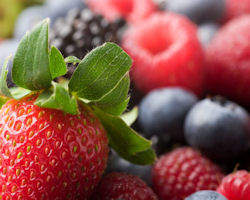 The 2018 Access to Nutrition Index (ANI) shows that the world's largest food and beverage companies need to make their products healthier, more affordable and more accessible in order to aid global nutrition.
Many leading food and drink manufacturers have ramped up efforts to encourage better diets, largely by adopting better policies and publishing more information, according to the 2018 Global Access to Nutrition Index.
The index measures the efforts being made by the world's largest food and beverage manufacturers to reduce diet-related ill health.
Some have also increased efforts to address under nutrition, by fortifying foods and supporting education programmes.
However, most companies are doing far too little to ensure that poor people have access to affordable healthier diets, including fortified products, according to ANI.
Analysis of 23,013 products sold in nine countries, by the companies in the Index, reveals that less than a third of them can be classified as 'healthy'.
Many companies state that a higher proportion of their products are healthy, indicating that their definition is less strict than the two 'objective and independently-verified' models used by the Access to Nutrition Foundation (ANF).
Nestlé tops the 2018 Index, with above average performance in all, and improvements in most, of the categories of the Index.
A total of nine companies scored five or more, compared to only two in 2016; and the average score overall went up from 2.5 to 3.3 out of 10, but remains quite low.
Inge Kauer, executive director of the ANF, said: "On the one hand, we see evidence that a number of companies are upping their commitments to tackle various aspects of the nutrition challenge, including persistent high levels of undernutrition in many emerging markets.
"However, the results also show companies need to get better at 'walking the talk' and in particular need to set clear and verifiable targets for improving the healthiness of their product ranges."
The 22 food and beverage companies included in the 2018 Index generate an estimated $500 billion in annual sales in over 200 countries and their products play a significant and increasing role in the diets of millions of people.
The Indexes are designed to measure whether manufacturers are being responsible in the way they make, sell and market their products to address the 'global nutrition crisis', which sees one-in-three people either overweight or undernourished, and contribute to the Sustainable Development Goals.
The 2018 Index report calls on companies to:
Set measurable, independently verifiable nutrition targets, for example to reduce levels of salt and sugar in their products
Widen their product ranges to include more healthy products that are affordable and accessible for all consumers
Develop commercial strategies for tackling undernutrition by investing in healthy products that address existing deficiencies in priority countries
Commit to display easy-to-interpret information for consumers on front-of-pack labels about thehealthiness of products, regardless of where they live
Stop on and offline marketing of products to children that do not meet the standards set by the World Health Organization
A full set of recommendations is available in the report.