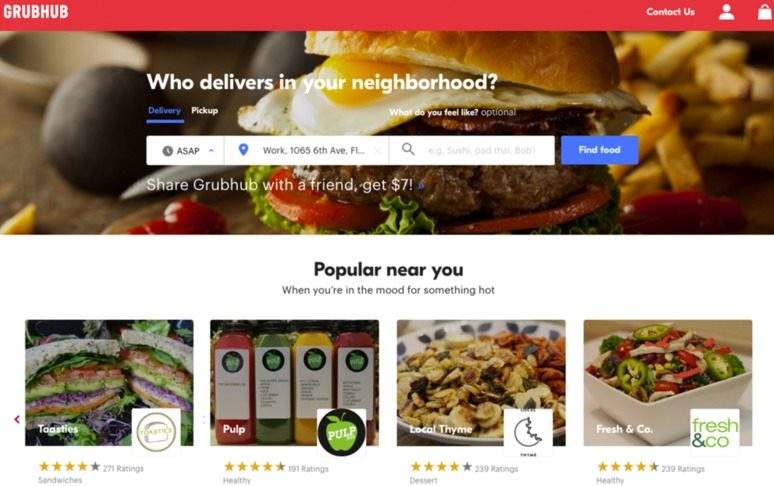 US-based online food-ordering firm GrubHub has partnered with fast food restaurant chain Jack in the Box to offer delivery services across all locations in the US.
As part of the deal, customers can now place orders from the restaurant chain's menu through Grubhub's online and mobile platforms.
Menu items offered by the restaurant chain include Buttery Jack hamburgers, seasoned curly or regular fries tacos.
Jack in the Box chief marketing officer Iwona Alter said: "We are thrilled to partner with Grubhub for marketplace originated delivery and expand upon our budding roster of delivery partners.
"We look forward to continuing to deliver convenient food experiences to Jack in the Box fans while granting them even more access to some of their favorite late-night and classic Jack menu items."
Online ordering and delivery service is currently available in more than 20 markets including Los Angeles, San Diego, San Francisco, Dallas, Phoenix, Denver, St. Louis and Las Vegas.
The partnership will also see the integration of Grubhub's point-of-sale (POS) solution into the fast-food chain's system enabling restaurant operators to manage all orders including in-house and delivery from a single device.
In addition, Grubhub plans to expand the delivery service to more Jack in the Box locations during this year.
Grubhub chief operating officer Stan Chia said: "We're excited to add Jack in the Box to our growing list of chain partners, allowing Grubhub to continue to offer our diners the broadest and best set of restaurants.
"Diners will benefit from having their favourite Jack in the Box menu items, Jack's Spicy Chicken sandwich and curly fries, delivered to their doorsteps, and we're happy to make delivery easier for specific locations by integrating directly into their own point-of-sale systems."
Based in San Diego, Jack in the Box currently operates and franchises more than 2,200 restaurants in 21 US states and Guam.