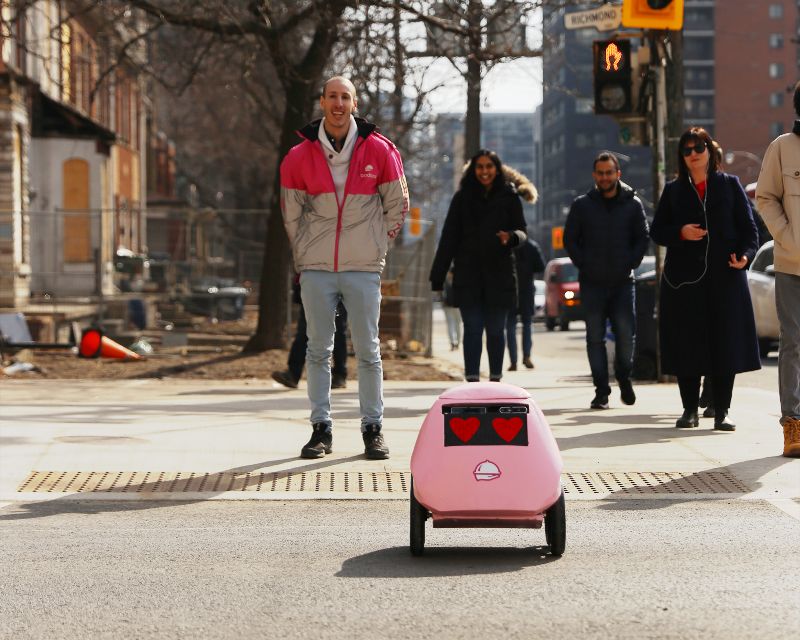 On-demand food delivery service Foodora Canada has partnered with Tiny Mile to explore artificially intelligent delivery services.
Tiny Mile has developed a small delivery friendly robot called Geoffrey. Weighing approximately 10lb, the remote-operated robot is designed to enable no-contact sustainable delivery services.
With 12-hour battery life, Geoffrey can operate at a maximum speed of 6 km/h transporting up to 6lb of food in its trunk. According to the company, the artificial intelligence (AI)-driven machine can deliver within a one-mile radius from a downtown Toronto restaurant within 15 minutes.
It features five cameras, providing the operator with a wide-angle view, zooming capabilities and improved vision at night.
During operations, the robot trunk is locked to ensure tamper-free deliveries.
Tiny Mile CEO Ignacio Tartavull said: "I thought we would be relying on autonomous cars by now, but since this is not yet a reality, we adapted the same methods to create a functional product in the short term.
"Our exclusive partnership with Foodora allows us to be at the forefront of eco-friendly AI delivery. We hope to have 50 robots delivering with Foodora by July 2020. The possibilities are endless."
Currently, Tiny Mile team will travel with the robots to train the restaurants and customers on how to interact with the delivery robot.
Foodora Canada managing director David Albert said: "To better serve our Canadian customers, we are always seeking out fresh ways to reduce our carbon footprint while making strides in the on-demand delivery space.
"For now, we are piloting three delivery robots with Tiny Mile in Toronto with plans to add more. We look forward to growing together with the environment and innovation in mind.