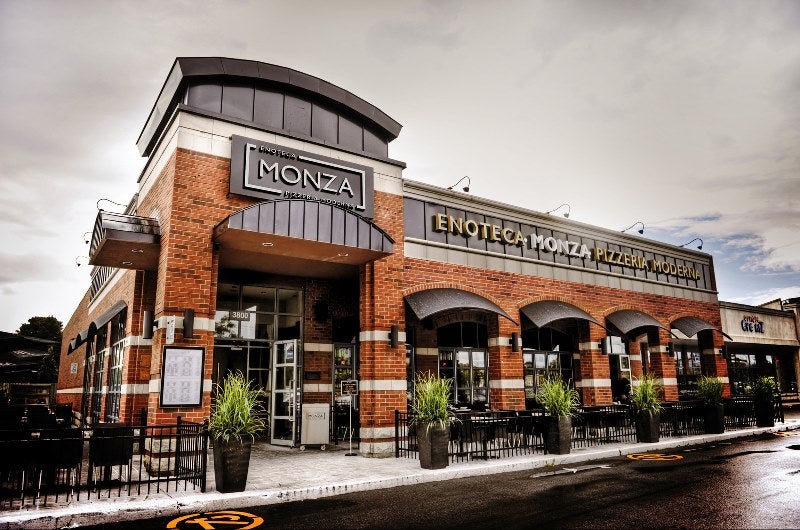 Canadian restaurant franchisor Foodtastic has completed the acquisition of full service Italian cuisine concept Enoteca Monza Pizzeria.
The restaurant chain offers a range of menu choices including starters, salads, pasta, mains, wood-fired pizza, fire-grilled panini, and a children's menu, along with desserts and wine.
Foodtastic president and chief executive officer Peter Mammas said: "We are excited to add Monza to our portfolio of leading restaurants. This acquisition of a home-grown Quebec business is consistent with our strategy of acquiring brands with growth potential that complement our existing brand portfolio.
"We expect to grow the Monza brand immediately with four new locations in the Montreal area expected in 2019, and locations in Quebec City and the Outaouais region slated for 2020.
"We are thankful for what became a loyal clientele following, and we trust Foodtastic will apply their industry knowledge and expertise to this great brand."
"We believe the Monza acquisition will leverage our marketing, purchasing and operational systems to better serve our existing franchisees."
The transaction was financed through a $47m investment secured from Restaurant Royalty Partners, a joint venture between funds managed by Oaktree Capital Management and JHR Capital.
Foodtastic currently operates La Belle et La Boeuf, Carlos & Pepe's, Souvlaki Bar, Nickels, and Bacaro restaurant concepts. It operates more than 48 restaurants with $110m sales annually.
The company has 18 new restaurant openings planned for next year.
Foursome Restaurant Group co-founder Michael Gutfeld said: "We're extremely proud of the brand we built and the void we filled in the upscale casual Italian food market.
"We are thankful for what became a loyal clientele following, and we trust Foodtastic will apply their industry knowledge and expertise to this great brand, and take it to the next level of growth and expansion."