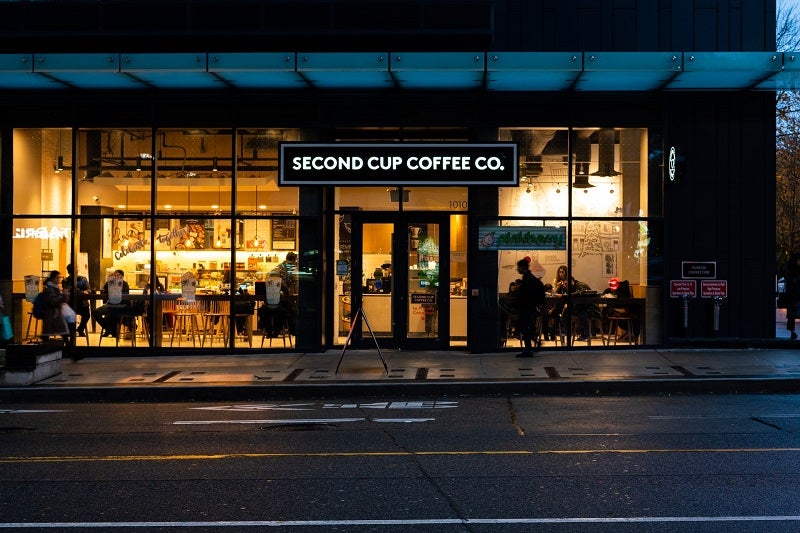 Canada-based multiple restaurant concept franchisor Foodtastic has completed the acquisition of all the assets of speciality coffee brand Second Cup Coffee Co from Aegis Brands.
In February, Aegis Brands entered into a definitive agreement to divest all the assets of Second Cup for a consideration of $11.2m (C$14m).
Upon certain adjustments on the closing of the deal, Aegis received a cash payment of approximately $9.6m (C$12m).
Additionally, the deal includes an earn-out based on royalties earned from some Second Cup cafés opened following closing.
Foodtastic president and CEO Peter Mammas said: "We are very excited to have acquired Second Cup and look forward to expanding the brand throughout Canada.
"We would also like to thank Aegis for giving us the opportunity and wish them the best with their future endeavours."
With the completion of the deal, Aegis assets now include Bridgehead Coffee, an Ottawa-based speciality coffee retailer, and Hemisphere Cannabis Co, its retail cannabis subsidiary.
The divestiture strengthens Aegis' balance sheet and allows the company to move ahead with its previously announced growth strategy through accretive acquisitions.
Aegis Brands president and CEO Steven Pelton said: "We look forward to seeing Second Cup continue with Foodtastic.
"At Aegis, we are motivated by the amount of opportunity that exists in the market with respect to innovation and growth. We seek to support talented entrepreneurs and acquire strong brands as they emerge from the challenges of the pandemic."
In August 2019, Foodtastic completed the acquisition of dessert chain Chocolato for an undisclosed value.