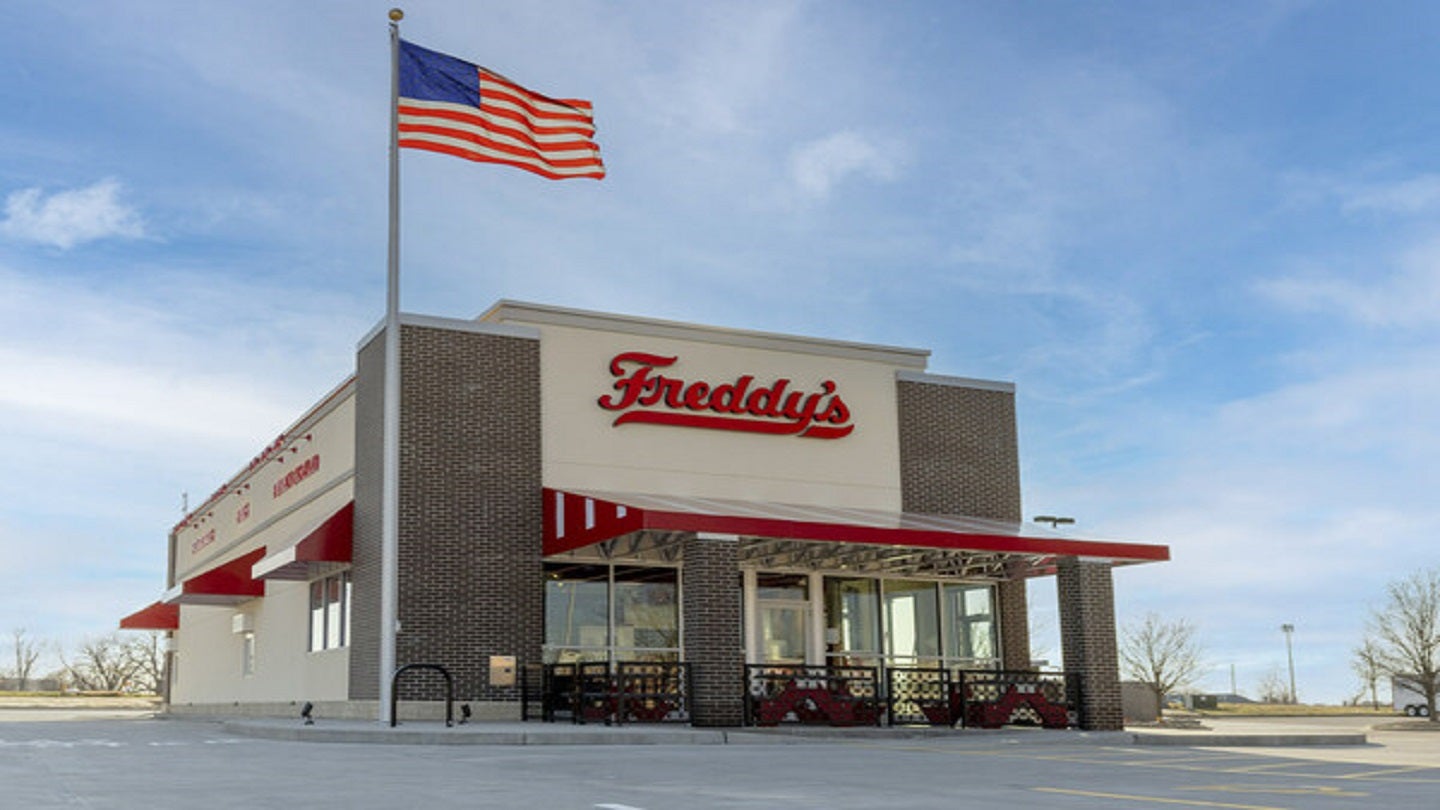 US-based restaurant chain Freddy's Frozen Custard & Steakburgers has opened a corporate-owned restaurant location in Belleville, Illinois, US.
This location features its newest restaurant design.
Currently available to prospective franchisees, this format includes a standard drive-thru and a mobile pick-up window to cater to the growing consumer demand for off-premise dining.
The latest design comes in either 2,800ft² or 2,400ft² and the new format focuses on incorporating new features, such as an enhanced kitchen layout to allow each order channel to maintain efficiency and order accuracy across the operation.
The latest opening in the Greater St. Louis metropolitan area comes after Freddy's recent announcement to open a location within Busch Stadium, which is the region's professional baseball arena.
Freddy's Frozen Custard and Steakburgers CEO Chris Dull said: "We recognise the importance of adapting to the constant shifts in consumer preferences and making it easier for people to access Freddy's. With nearly 70% of sales being consumed off-premise, our team has been focused on developing restaurant prototypes that cater to this preferred method of dining by increasing convenience and ease of use for our guests.
"The new prototype design opening in Belleville increases the convenience our guests seek by optimizing off-premise channels and not sacrificing the speed and quality that has maintained loyalty to our brand with over 20 years of history."
The updates also include the addition of Accutemp's XLR8 kitchen technology, which presses Freddy's steakburger patties each time into a regular shape, thereby making grill operations physically less demanding and raising consistency.
The restaurant's designated digital pickup area also features a custard freezer that enables quick access to mobile and delivery orders without disturbing the dine-in order queue.
The restaurants come with simplified, easy to interpret displays and shared expo counters which enable the shift lead to manage all operational aspects from one location.
The brand plans to collect insights and key data from the new restaurant in Belleville in an effort to refine real estate options for new and existing franchisees.
Freddy's stated that it is scheduled to open more than 60 locations before the close of this calendar year. Set up in 2002 in Wichita, Kansas, Freddy's Frozen Custard & Steakburgers has over 460 locations across 36 US states.