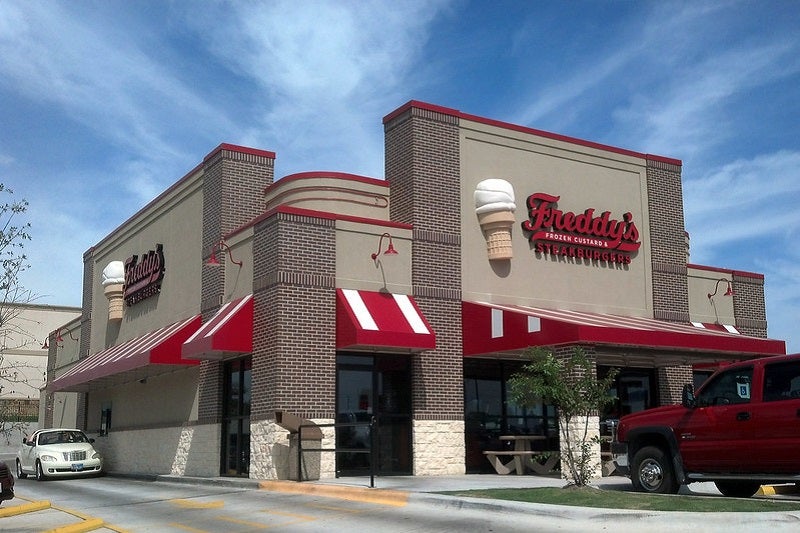 US-based fast-casual restaurant concept Freddy's Frozen Custard & Steakburgers is set to expand its footprint in the country by opening new locations.
The restaurant chain has signed four multi-unit agreements with new and existing operators for the development of 15 new restaurants.
These restaurants will be located across six US states, namely South Dakota, Kentucky, Texas, Indiana, Tennessee and New Jersey.
Freddy's signed an agreement with TR Hospitality Group operator Ron Oberg to open three locations in Rapid City, South Dakota.
An agreement with one of the company's existing operators, Feed Your Face, was signed to develop five new locations in Indiana, Kentucky and Tennessee.
An agreement with TWG Management will lead to the opening of four Freddy's restaurants in Somerset and Monmouth Counties, New Jersey.
For expanding its presence in Texas, Freddy's signed an agreement with Big Country Custard to deliver three new restaurants in the Abilene and Weatherford areas.
Freddy's Frozen Custard & Steakburgers chief development officer (CDO) Andrew Thengvall said: "Freddy's commitment to the success of our franchise owners coupled with our devotion to creating an unforgettable guest experience has helped us become a leading franchise opportunity for experienced developers looking to diversify their portfolio.
"It's been an exciting time to be part of this brand, and we're looking forward to working with these four groups to further grow our presence in key markets and build upon the momentum we've experienced recently.
"2021 has been a remarkable year for Freddy's, and our continued multi-unit development success is a true testament to the wealth of potential of our franchise opportunity."
Freddy's was founded in 2002 and specialises in offerings that include steakburgers, Vienna Beef hot dogs and fries.
The restaurant chain has more than 400 locations across 34 US states.