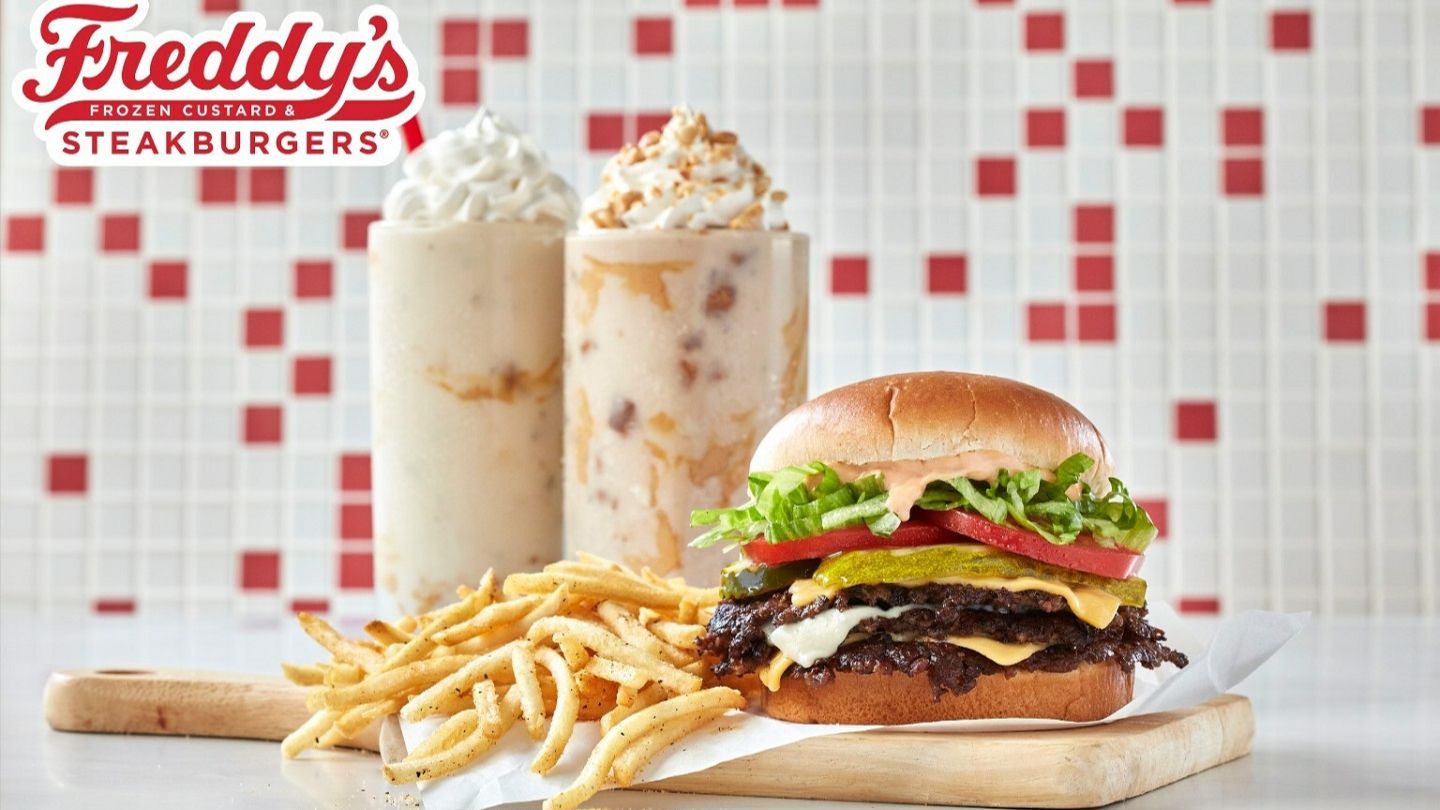 US-based fast casual restaurant chain Freddy's Frozen Custard & Steakburgers (Freddy's) has announced the launch of its new Steakburger Stacker for a limited period.
The chain also launched the new Reese's creamy peanut butter shake and crunchy peanut butter concrete.
These limited time offerings will be available between 19 April and 20 June at select Freddy's locations.
Customers can order the items via drive-thru, in-restaurant dining, pickup and delivery through Freddy's mobile app or website.
The steakburger stacker comprises three patties as well as Freddy's homemade fry sauce, American and white Cheddar cheese, lettuce, tomato and pickles.
Reese's creamy peanut butter shake and crunchy peanut butter concrete are both made using freshly churned vanilla frozen custard, Reese's peanut butter cups and peanut butter sauce. Milk is then added to the shake before it is topped with whipped cream and a sprinkle of chopped peanuts.
Freddy's brand marketing vice-president Erin Walter said: "The Steakburger Stacker features a delicious combination of toppings that makes for a delightful experience in every bite. It's the perfect choice if you're looking for a meal to pair with one of our new Reese's frozen custard treats."
"We've created two new dessert options for guests to choose how they would like to enjoy their Reese's – as a Creamy Shake or a Crunchy Concrete. Peanut butter lovers are sure to find Reese's one-of-a-kind peanut butter blended with Freddy's rich and smooth frozen custard an irresistible treat that incorporates the perfect balance of sweet and salty flavors."
In February 2023, Freddy's launched the deluxe crispy fish sandwich and birthday cake shake for a limited time.
The sandwich is said to have been prepared with a four-ounce piece of battered Alaska flounder topped with tartar sauce, lettuce, pickles and melted American cheese served on a toasted bun.
The birthday cake shake is made with vanilla frozen custard mixed with confetti cake pieces, cupcake syrup and rainbow sprinkles with a piece of cotton candy on top.