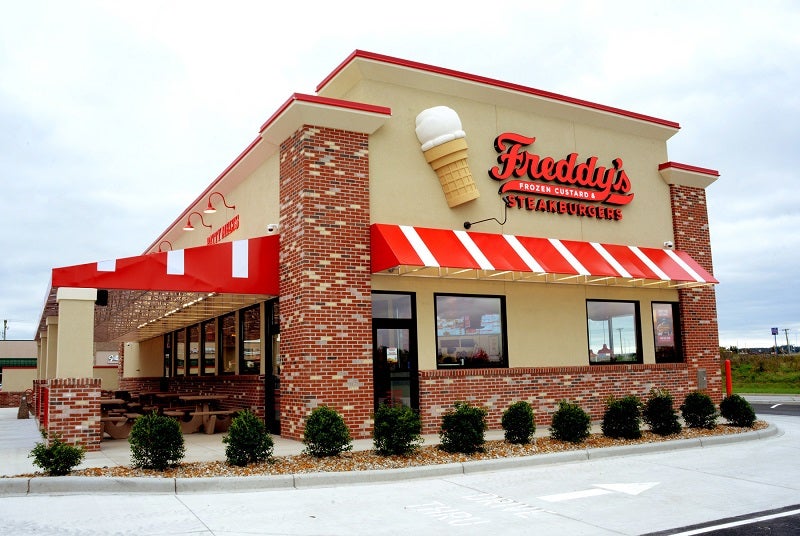 US-based fast-casual restaurant concept Freddy's Frozen Custard & Steakburgers is set to enter the Canadian market with the signing of a master franchise and development agreement.
Veteran franchisees Jim Werschler and Gregg Most, of North 49 Frozen Custard and Steakburgers, are leading Freddy's footprint expansion in Canada.
The franchisees became part of Freddy's franchise network earlier in the year and helped the brand enter the Dakotas with a store in Fargo, North Dakota, as well as plans to develop three Freddy's stores across the state in Grand Forks, Minot and Bismarck.
North 49 Frozen Custard and Steakburgers franchise owner Most said: "We were first introduced to Freddy's by a fellow franchisee and after learning more about the concept and the franchise opportunity, we immediately knew we wanted to be involved with the brand, as we were thoroughly impressed by its notable AUVs and strong leadership team.
"Jim and I have been long-time business partners in growing our franchise portfolio and after seeing the success of our North Dakota location, we felt it made sense to continue our partnership and introduce Freddy's to Canada."
Under the agreement, Freddy's stores will be opened across nine provinces in Canada, which will not include Quebec.
The agreement will allow the duo to develop restaurants on their own, as well as initiate master franchising activity in Canada
Initially, at least 20 Freddy's restaurants will be opened in the country.
The latest agreement is in line with the restaurant brand's effort to strategically expand Freddy's reach across target markets in North America.
Since the beginning of the year, Freddy's has added 140 units to its pipeline in both new and existing markets. The company intends to continue this momentum in 2023.
Freddy's chief development officer Andrew Thengvall said: "Gregg and Jim are well-known and highly respected franchisees, especially within Canada, and we are thrilled to continue our partnership with them as they introduce Freddy's to their home country.
"We're proud to partner with such experienced operators and can't wait to see what the future holds for them as they bring Freddy's delicious offerings to the residents of Canada."