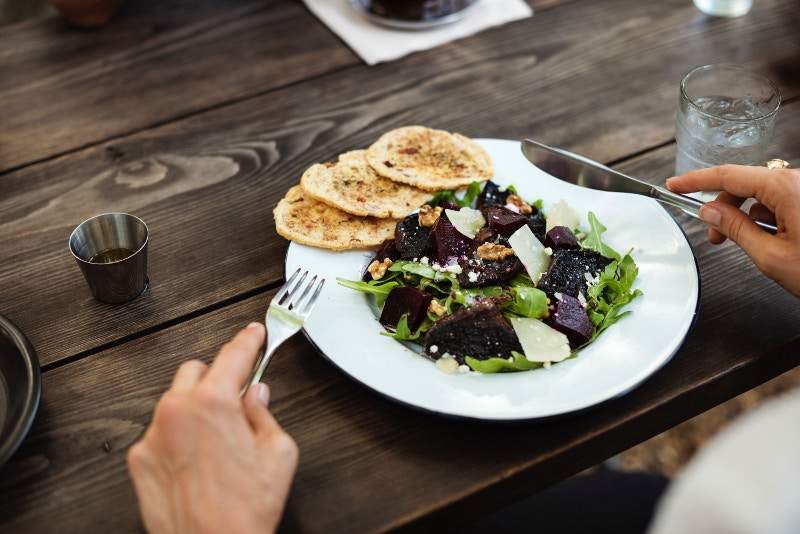 Food Standards Scotland (FSS) has launched a consultation inviting the public and interested organisations to submit their views to help people make healthier choices when eating out.
The consultation will help FSS develop an Out of Home Strategy for Scotland as part of the recently published Scottish Government Diet and Healthy Weight Delivery Plan.
Cafes, all types of restaurants, takeaways, pubs, bars, vending machines, workplace canteens, hotels, leisure centres, food delivery services and entertainment venues can participate in the consultation.
As part of the initiative, the government agency will focus on enhancing the Scottish diet, as well as promoting changes towards healthier food options. The consultation will be open for responses until 28 February 2019.
The proposed measures will also focus on offering information to consumers about the food they buy and propose improvements to food served to children and young people.
"There is a real opportunity for the public sector in Scotland to set the standard for healthy eating out of home."
Food Standards Scotland chair Ross Finnie said: "We recognise the out of home sector makes an important contribution to the Scottish economy, but it doesn't always support a healthy diet.
"Our proposals aim to shift the food choices available when we're eating out towards those that are healthier and have lower calories. We welcome suggestions on how businesses could lead the way to make the necessary changes.
"There is a real opportunity for the public sector in Scotland to set the standard for healthy eating out of home, by implementing measures now such as clear calorie labelling, cutting down on calories and reducing portion sizes."
According to the Food in Scotland consumer tracking survey, public support for measures such as displaying calories on menus was up by 68% and increased the availability of smaller and half portions of standard-sized menu items by 82%.
The Scottish diet, which is considered to be too high in calories, fats, sugars and salt, could lead to diseases such as type 2 diabetes, heart disease and some cancers.
Finnie added: "We cannot afford to be either too slow or too cautious in implementing change. The impact of Scotland's obesity crisis is not only on the nation's economy and productivity but also on individuals and their families.
"We owe it to the younger generation to provide access to healthier options when eating out and shift the focus away from unhealthy, high-calorie foods, without losing the enjoyment that comes with eating out."