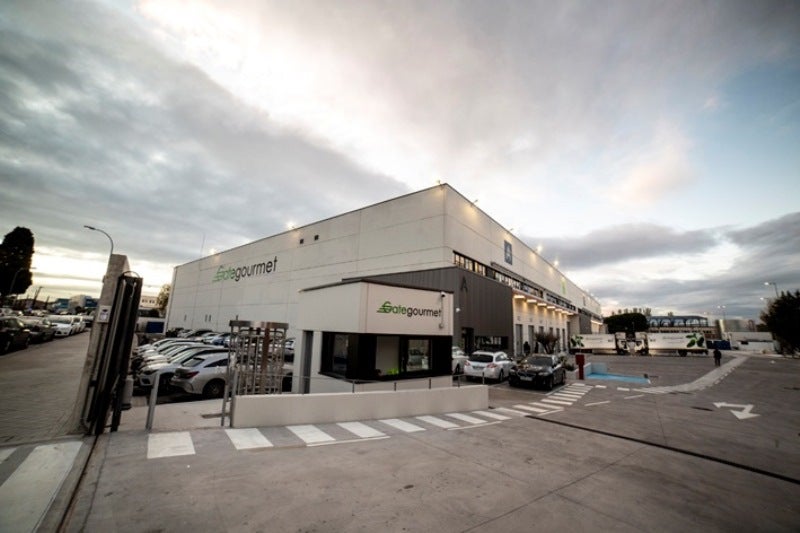 Swiss airline catering, retail-on-board and hospitality products and services company gategroup has shifted its Gate Gourmet Madrid catering operation in Spain to a modern facility at Coslada near Adolfo Suarez Madrid Barajas Airport.
The 9,600m² facility features a modern kitchen, which allows the company to deliver innovative and inspired meals to airline passengers.
The new kitchen includes the latest culinary equipment, including digital devices which link the kitchen to a centralised recipe library via handheld devices.
A modern meal assembly area, which features digital equipment, will serve over 12 international airlines and produce 18,000 meals per day.
The facility also features a culinary experience centre, where chefs can develop new techniques, dishes and menus, and customers can experience hospitality through exclusive menu presentations.
Built under LEED (Leadership, Energy and Environment Design) principles, the Madrid catering facility features solar panels to generate hot water for showers and sinks.
Furthermore, the dishwashers include heat recovery feature and can increase the temperature of the wash water, reducing energy consumption, as well as sensors that control the use of water.
With 16 door docks for trucks for maximum access, the Madrid facility will be able to allocate 2,500 pallets in its warehouse for dry goods and 260 pallet spaces for frozen goods, enabling Gate Gourmet Madrid to cater to the company's retail activity in Spain.
During the implementation period, the Gate Gourmet team has worked to LEAN principles to ensure a zero-defect start-up.
The new facility, located an eight-minute drive from the airport access and close to the motorway network to ensure easy deliveries from suppliers, also features two entrances to provide alternative ways to access the airport.
gategroup Americas, Europe and Middle East president Herman Anbeek said: "This is a truly exciting development and our long-term investment in the facility at Coslada demonstrates our commitment to the Spanish market and our employees.
"The building has been designed following sustainable, innovative working processes to provide our customers with the highest degree of operational excellence, efficiency and culinary expertise."
The Zurich-based gategroup serves more than 700 million passengers annually from over 200 operating units in over 60 countries/territories across all continents.