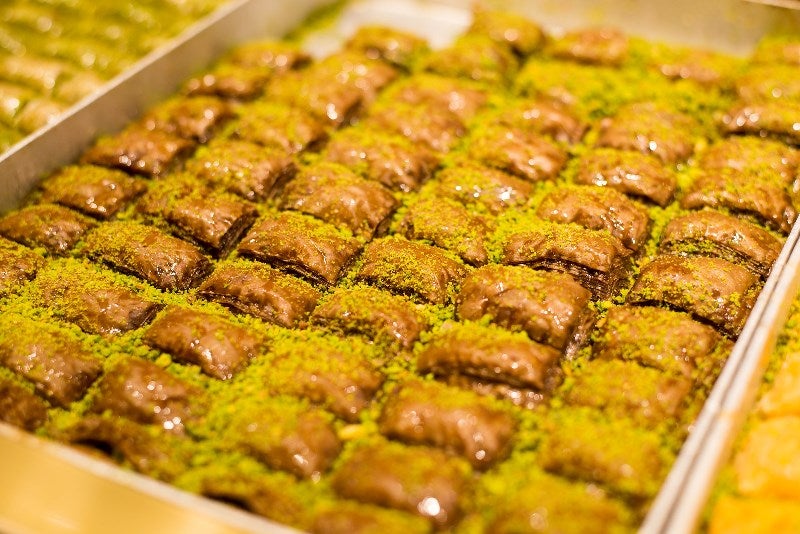 Greek cuisine café chain Greek from Greece (GFG) Bakery-Café is set to expand its footprint in the US with store openings.
The company has finalised a deal to open 31 new locations across the US, which includes 30 outlets situated in Long Island, New York. GFG Bakery-Café will open another store in Stamford, Connecticut.
These new stores will be based in converted Dairy Barn drive-thru convenience stores and will primarily offer on-to-go and grab-and-go foods. Some outlets will have a dine-in facility.
The expansion will increase the number of GFG Bakery-Café locations to 41. It is being executed in collaboration with Fransmart, a restaurant franchise development company.
Fransmart founder and CEO Dan Rowe said: "The company has invested tens of millions in their production and distribution facilities, making sure every GFG location has its entire supply line of proprietary, made-in-Greece menu items.
"It's the ideal franchise, high volume, low start-up, few moving parts, easy for a franchisee to operate multi-units, and easy for store-level employees to get it right every day."
GFG Bakery-Café now aims to open more than 100 units by the end of this year to further increase its footprint. Entering new markets, including international expansion, is also under consideration.
The company opened its first store in 2017 and gradually expanded throughout Manhattan and New Jersey. In December last year, the Greek food ordering business opened a location in Tampa, Florida.