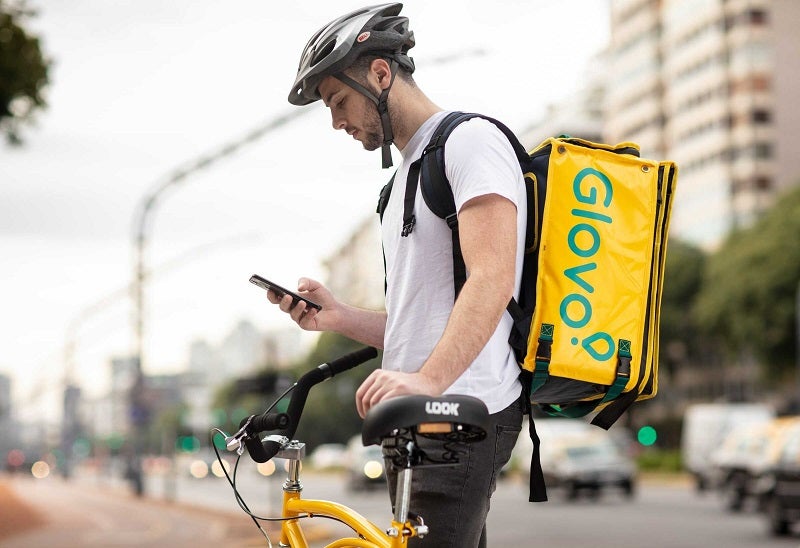 Spanish on-demand delivery company Glovo has been fined $79m by local authorities for violating labour laws.
The Spanish labour ministry fined the delivery platform, alleging that the company failed to contribute to social security payments for its delivery riders between 2018 and 2021, as they were not hired under formal contracts.
A part of Delivery Hero, Glovo said that it would appeal the labour ministry's decision.
Spain Labour Minister Yolanda Diaz was quoted by Reuters as saying: "Glovo has violated fundamental labour rights and they have obstructed the work of the investigation.
"For this reason, action has been taken against this company. We will make them comply with the law."
In May 2021, the Spanish Government passed a law for gig-economy workers, which made it mandatory for food delivery platforms to employ riders on formal labour contracts.
The law came into effect in August of the same year.
The Spanish labour ministry has also alleged that Glovo refused to give labour contracts to more than 10,600 riders operating in Barcelona and Valencia in the time since the riders law came into effect.
In a statement, Glovo said: "During the inspection period, Glovo asked to expand and provide its evidence, reflections and assessments as well as different documentation, which was rejected by the labour inspection."
Meanwhile, US restaurant chain Chipotle Mexican Grill reached a $7.75m settlement with the New Jersey Department of Labor and Workforce Development (NJDOL) to resolve alleged widespread and persistent violations of the state's child labour laws this week.
The company received the penalty after a 2020 NJDOL audit, which identified nearly 30,660 alleged violations impacting minors at Chipotle locations across the state.