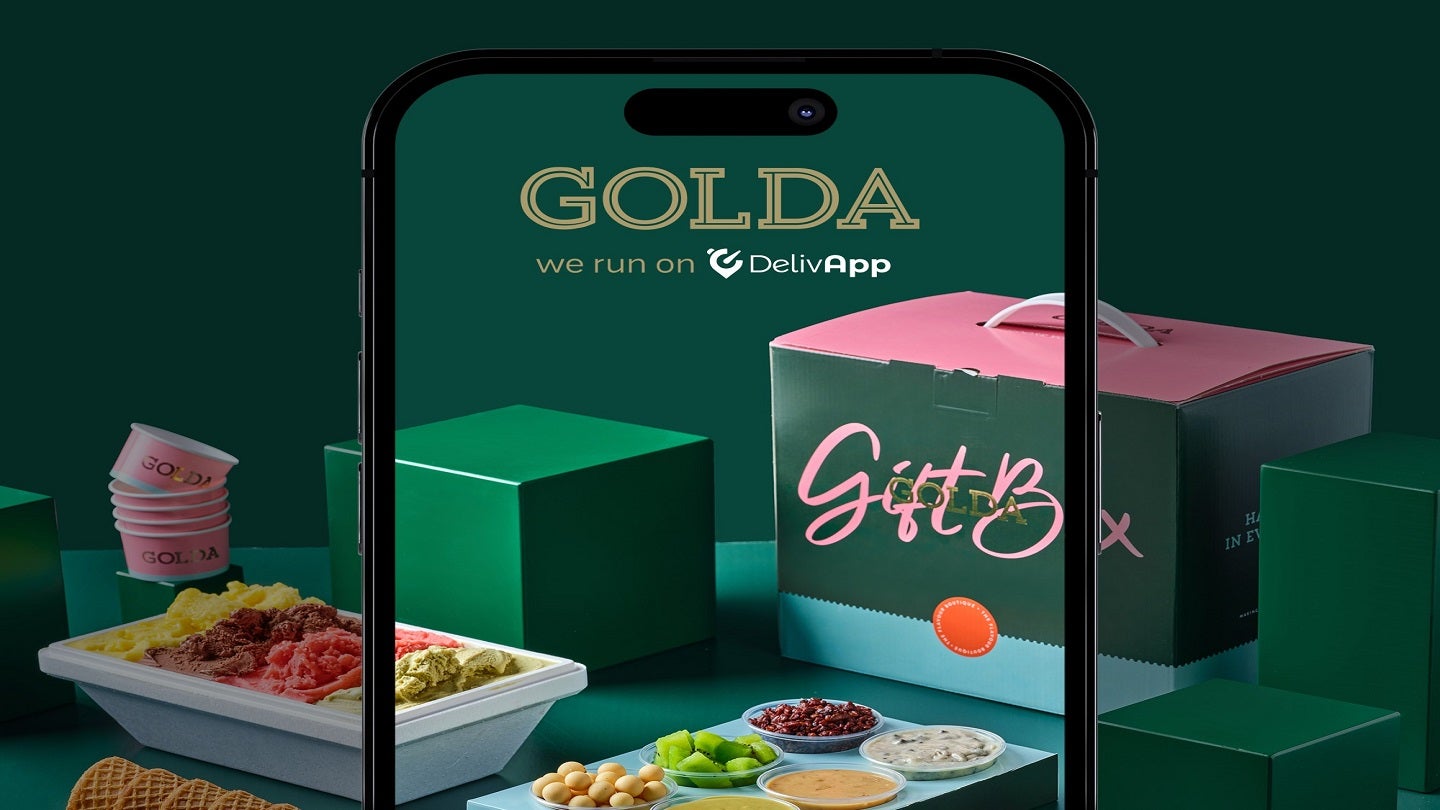 Israeli ice cream franchise chain Golda has launched its own delivery service in the region using the DelivApp SaaS platform.
With more than 130 outlets across the country, Golda is one the largest franchise chains in the country.
Using the new platform, customers can place orders that will be delivered by the company's own delivery fleet or its delivery partners, which include Yango Delivery, Wolt Drive and local providers.
Anita Group and Golda Ice Cream CEO Yaron Golan said: "Today, delivery has evolved from a nice-to-have to one of our core offerings. Wolt and other third-party platforms did a great job educating consumers, but we could no longer ignore the economics.
"Golda chain operates at the forefront of innovation, and the launch of our new delivery app is our way to improve our service and allow millions of our customers enjoy exclusive benefits, for example, collecting bonus points in the digital wallet.
"The new app will also allow us to reach additional customers and continue growing our market share. While selecting a technology vendor, we conducted in-depth due diligence in Israel and abroad. We chose DelivApp, their stellar platform and the team made the decision simple for us."
The ice cream franchise chain also noted that its digital customers will enjoy special benefits, such as offers, promos and loyalty programme bonus points.
It added that the entire ordering-to-delivery process is powered by the DelivApp platform.
DelivApp co-founder and CEO Yan Zagatsky said: "Our mission is to allow businesses like Golda to establish themselves as digital brands and run online operations that are both delightful for customers and profitable for businesses."