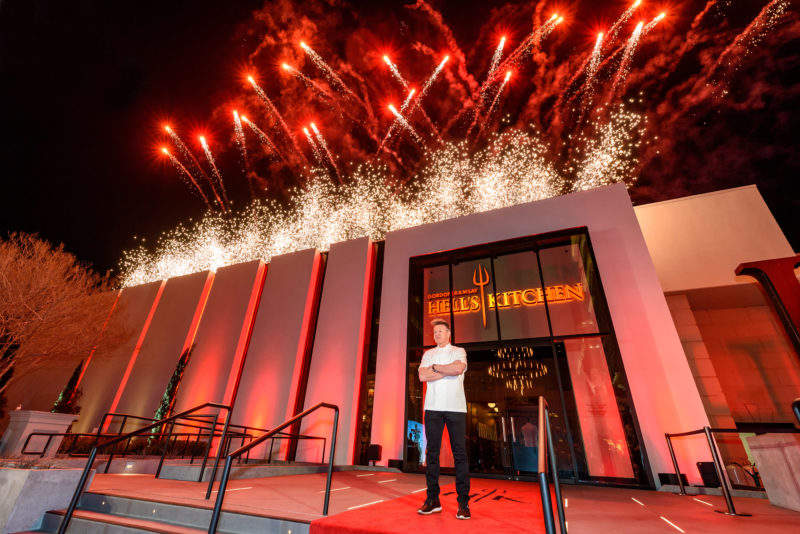 The first Gordon Ramsay's Hell's Kitchen restaurant has opened at Caesars Palace in Las Vegas.
Modelling the studio set of the popular Fox television show, the new restaurant is a partnership between Michelin star chef and television personality Gordon Ramsay, Caesars Entertainment and ITV America.
The restaurant has already received reservations for lunch and dinner for nearly 25,000 guests.
Ramsay said: "We responded to fans of the show who were hungry for a real-world Hell's Kitchen restaurant for some time – pun intended.
"What we didn't fully realise was just how enthusiastic the response would be. We are thrilled with the reservations and interest since announcing our opening, and excited to welcome guests to experience the best of Hell's Kitchen – great food, and great cocktails."
Designed by Jeffrey Beers International, the 300-seat restaurant features key design elements from the show and offers bar options in addition to its lunch and dinner menu.
The restaurant offers menu items and recipes featured on the show that include pan seared scallops, lobster risotto, beef wellington, truffle arancini, brick pressed chicken and crispy skin salmon.
Hell's Kitchen's bar menu includes cocktails, gin-based Notes from Gordon, the citrus and rosemary laden Chef's Stew, wine list with over 20 wines, beer list with more than 30 options and includes an exclusive Hell's Kitchen Special Brew IPA from Stone Brewing.
Gordon Ramsay group has 700 employees in 14 restaurants in London, and operates a total of 33 restaurants worldwide and seven Michelin stars.